Currently, school districts across the state are able to provide free meals to all children aged 0-18 if enrolled in Grades K-12 through December 2020, thanks to waivers granted by the U.S. Department of Agriculture (USDA). As the economic impacts of COVID-19 continue, more families are taking advantage of the free meals.
However, once the funds run out at the end of the year, many students could be without access to free or reduced-price meals from their school.
Because of this, families are strongly encouraged to complete and submit a School Meal Application in the fall to determine if students in their family qualify for free or reduced-price meals. The sooner that applications are submitted, the sooner it will be for eligible students to be able to access school meals for free or at reduced cost in 2021.
Households that experience a change in income due to job loss or other circumstances are especially encouraged to apply. Parents can submit applications at any time during the school year.
The application process is simple and confidential. There are no citizenship requirements for participation, and immigration status is not requested or disclosed.
Click on any of the following links to apply and to learn more:
2020-21 Free and Reduced Price Application ENGLISH
2020-21 Free and Reduced Price Application SPANISH
2020-21 Letter to Households ENGLISH
2020-21 Letter to Households SPANISH
USDA CHILD NUTRITION PROGRAM INCOME GUIDELINES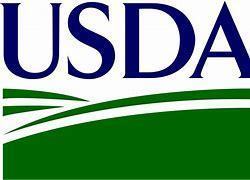 The following income guidelines for eligibility for free meals and reduced-price meals apply from July 1, 2020 through June 30, 2021.
FREE MEALS
REDUCED-PRICE MEALS