On December 8, Ridgefield School District officials recognized the December Employee and Students of the Month at the regular Board of Directors meeting.
Employee of the Month
With 30 plus years of experience, Peggy Horne is a well-seasoned teacher with much expertise. She is dedicated and passionate. When given the chance to "sit back and relax" and let things slide, her dedication only grows with time and experience. Peggy has a remarkable willingness to bring others into her first-grade classroom and to learn new things IF it benefits her students. Whether spending endless hours in the summer training to learn new technologies for remote learning or collaborating with support staff in creating behavior support plans, she is open-minded and is willing to take on the challenge.
Peggy consistently and steadily maintains high expectations for her students. By focusing on their emotional development and by building social connections and community through engaging classroom activities such as a weekly lunch bunch, she has been able to meet 100% current regular attendance in her classroom. Peggy's energy is amazing; her laugh lights up the room. She is serious about student learning but can laugh at herself and is the adult epitome of having a growth mindset. For these reasons, Union Ridge Elementary is proud to recognize Peggy Horne for Ridgefield School District Employee of the Month for December.
Students of the Month
Henry Wilson was selected as December's Student of the Month at the Early Learning Center. Henry is a busy, friendly young man. Now in his second year at the Early Learning Center, he has shown tremendous growth. He demonstrates responsibility, respectfulness and resilience daily. Even when he forgets, he's quick to self-regulate to make a good choice. Henry initiates play with his classmates and frequently leads by example. He is a big brother at home to his younger brother, Boden, and has a special connection with his teacher, Mrs. Jody. Henry misses school on his days off; he will frequently ask when he can return. His ongoing love for learning, friendship with peers, and steadfast, quiet leadership are what make Henry our Student of the Month for December.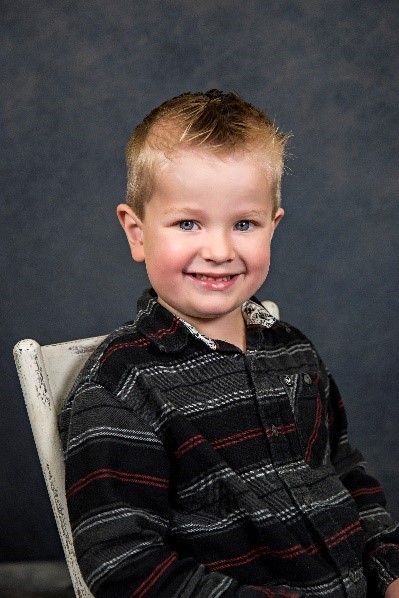 Lincoln West, a second grader, was selected at South Ridge Elementary. From Day One of distance learning, Lincoln has stood out as a very motivated, very creative self-directed learner. Right away, he began exploring his Google Classroom, doing EVERY activity, optional and assigned, and leaving many kind and encouraging posts for his classmates and teacher! Lincoln has a To-Do list that he writes out on his whiteboard each morning. He comes to the screen with an enthusiasm and an eagerness to learn that motivates the entire class. He is a natural leader and strives to be a great human being. Lincoln's work is high-quality. He shows attention to detail, and he loves to elaborate on what we are learning. He has also shown his grit many times! He has bounced back from disappointment and frustration and uses self-talk and self-care to get himself into a better place so he can keep learning. It is a joy to work with Lincoln and a privilege to have him at school.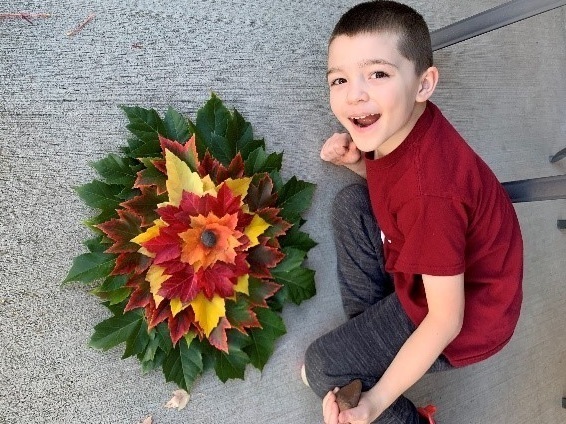 Kordae Smith was selected at Union Ridge Elementary. Kordae is a fourth grader in Mr. Fransen's and Mrs. Turner's classrooms. He has shown immense responsibility during remote learning, attending Zoom meetings on time with materials handy and being ready to work. Although distance learning is very challenging, Kordae shows great resiliency. He works hard to keep a positive attitude and "can do" spirit. Kordae is funny, kind and respectful to his peers and teachers during all remote lessons. He exhibits the 3 R's of being respectful, responsible and resilient every day and is very deserving of the honor of Student of the Month at Union Ridge. We are so proud of you, Kordae. Keep up the great work!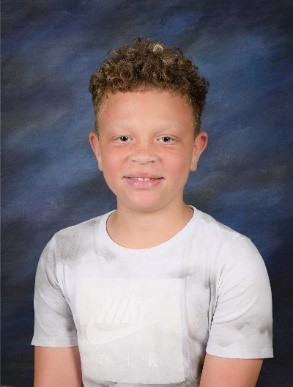 Lorelai Henry, a sixth grader, was selected at Sunset Ridge Intermediate School. Lorelai brings a unique blend of excitement, enthusiasm, energy and positivity to remote classes. She participates in classes and is a strong advocate for her own learning. In Zoom, when a student is sharing, she asks questions and gives thoughtful compliments. During Social/Emotional lesson discussions centered around examples of unkindness or bullying, she advocates for kindness, compassion and empathy. Lorelai strives for a world that is supportive, kind, tolerant and whole and lives this vision on a daily basis. Her outgoing personality naturally lends itself to making friends. This school year, she has befriended two students new to the district. Every classroom deserves a student like Lorelai. She is an exceptional student and person. Sunset Ridge Intermediate is proud to recognize Lorelai Henry as December Student of the Month.
Nathan Walker, an eighth grader, was chosen at View Ridge Middle School. Nathan adds so much to class. He always works hard, but even more importantly, he is a positive role model for his classmates. He participates, asks great questions and always strives to improve. He is always eager to help both teachers and classmates through tech problems, doing so with patience, understanding and a sense of humor. Nathan is polite and shows up every day ready to participate and complete high-quality work. A responsible and thorough student, he completes his daily assignments during support time so he is ready to participate during the live Zoom classes. His willingness to lead discussions and to share his knowledge in testing out various platforms and processes is appreciated in class. View Ridge Middle School is proud to recognize Nathan Walker as Student of the Month for December.
In this very different school year of remote learning, it is noteworthy that Ridgefield High School had more students nominated for Student of the Month (25) than any other previous month in previous school years. Senior Leilani Starns rose to the top of a very worthy group of students to be named RHS' December Student of the Month. Leilani is described by her teachers as a student who has a "great attitude, always sharing and active in class, and a hard worker." In addition to taking three Advanced Placement classes, she is active in National Honor Society, Spanish Club, Leos Club and basketball. She also chaired the anti-bullying campaign and helped design the cover and create the book theme for the yearbook – all while carrying a 3.947 GPA. Leilani recently accepted an invitation to the University of Minnesota where she plans to study international business and marketing and travel to Italy where she can get back to her family roots. Like the vast majority of RHS students, Leilani is making the most of the challenges that remote learning brings, and her teachers are impressed with her "can-do" attitude.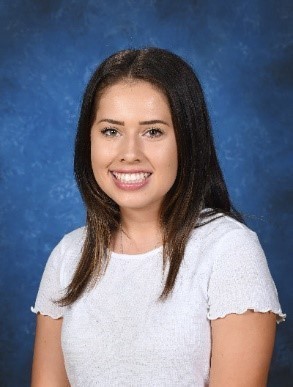 Special thanks to the local office of James Schmeling at Allstate Insurance Company, the Ridgefield Public Schools Foundation and Ridgefield Boosters for sponsoring the District's recognition program this school year.