EDIT MAIN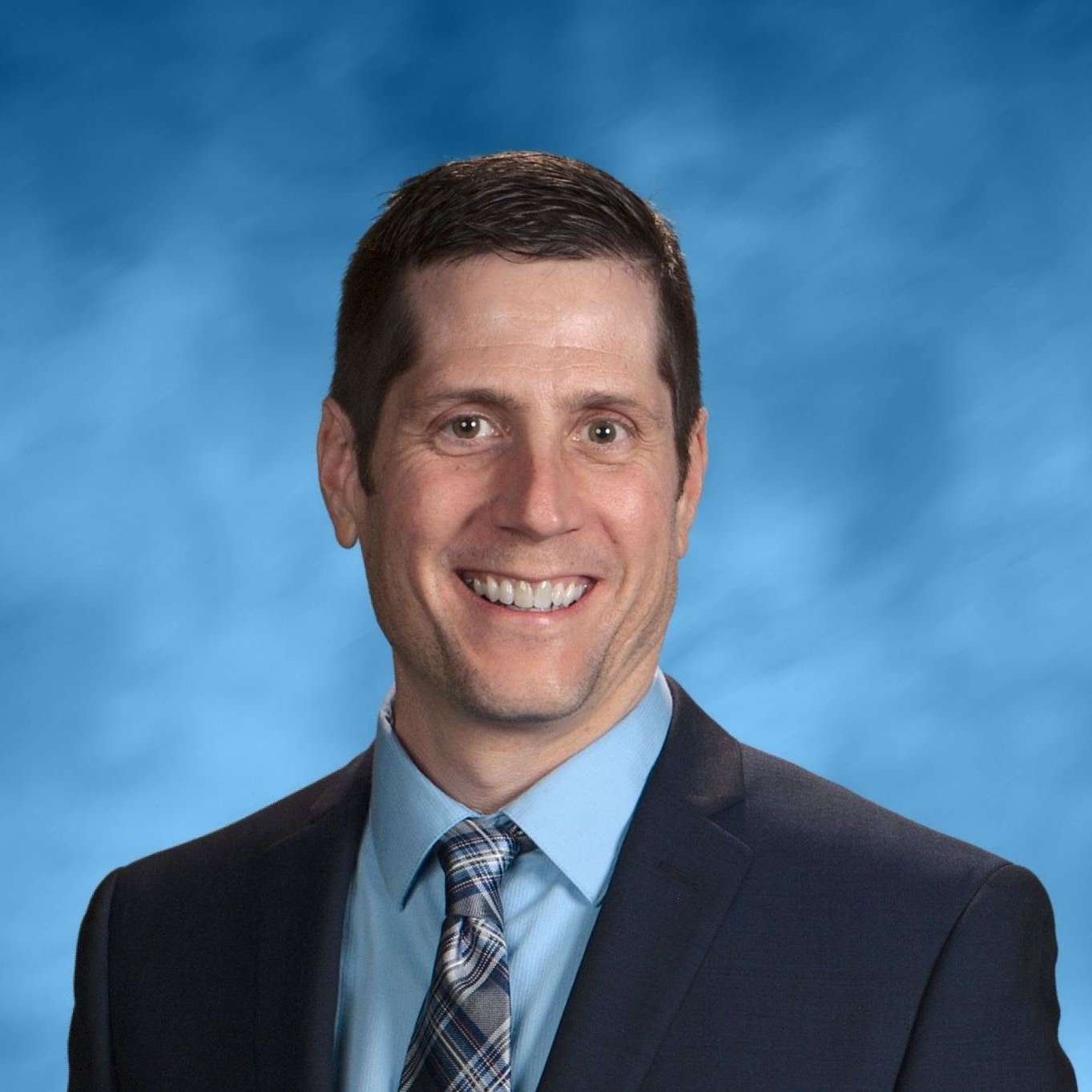 Dr. Nathan McCann
Superintendent
Phone: 360-619-1302
Email: nathan.mccann@ridgefieldsd.org
Dr. McCann's Updates to Team Members
September 8, 2019
Hi all,
This week, we are proud to announce separate grand opening celebrations for two new facilities in our district.
On Tuesday, September 10th, I invite you to attend the ribbon-cutting ceremony of the Early Learning Center (ELC) at the Ridgefield Administrative & Civic Center (RACC) at 5:00 pm. The ELC opened its doors last week to welcome its first-ever group of "hash browns" -- preschoolers (ages 3-5) and before/after school students in Grades K-4. The ribbon-cutting will take place in the Columbia Assembly Room at the start of the regular school board meeting. I invite you to attend and visit the newly renovated ELC classrooms soon afterward.
On Saturday, September 14th, Ridgefield High School will be celebrating the official opening of its new Expansion Building with a ribbon-cutting ceremony at 10:00 am in the new library. The two-story-building, which has been under construction for the past year, opened for classes on schedule on August 28th. It features new classrooms for Fine Arts, Science, Life Skills and general education. Come attend the celebration and check out the impressive new facility.
After the RHS ribbon-cutting, come over to the Ridgefield Outdoor Recreation Complex (RORC) for some fun at Experience Ridgefield! The community carnival (now in its fourth year) starts at 11:00 am and celebrates Ridgefield's proud past, prosperous present, and promising future. There is fun for everyone, including new additions this year of a Corn Hole Tournament and a Bingo tent to go along with 40 participating vendors. Oktoberfest, sponsored by Ridgefield Main Street, will also be there.
A big thank you to our title sponsor, iQ Credit Union; our supporting sponsors, ABM and The Modern Orthodontist; and our activity sponsors, Team Serface at Cross Country Mortgage, Draper Orthodontics and the Ridgefield Raptors. A flyer for Experience Ridgefield is attached. I look forward to seeing you all there.
Have a great week.
-Nathan
____________________________________________________________________________________________________________________________________________________
August 25, 2019
Hi all,
Welcome back! It was great to see everyone at Convocation. I hope you had a fun and relaxing summer. Like you, I'm eager to welcome back our students on Wednesday.
Congratulations to our 2019 Exemplary Service Award recipients who were honored at Convocation:
Partner Employee Exemplary Award: Lucero Ponce, ABM custodian - South Ridge Elementary
Classified Employee Exemplary Service Award: Carla Bonebrake, Health Aide – Union Ridge Elementary
Certificated Employee Exemplary Service Award: Kelly O'Boyle, Special Education and SEL teacher - Sunset Ridge/View Ridge
You can view their Convocation video tributes on You Tube at the following links:
Lucero Ponce: https://www.youtube.com/watch?v=1hmVLOfWKz4
Carla Bonebrake: https://www.youtube.com/watch?v=ho3s6PVdLNA
Kelly O'Boyle: https://www.youtube.com/watch?v=XGYnUZNFVEM
After more than a year in the making, the Ridgefield High School Expansion project is nearly complete and is on schedule to welcome students and staff for its first school year. A ribbon-cutting ceremony for the new building is set for Saturday, September 14th at 10:00 am in the expansion building's library. This event takes place in conjunction with Experience Ridgefield, which will be happening at the RORC on the same day. All are invited to attend.
I am proud to announce that the district's first Early Learning Center (ELC) is scheduled to open at the RACC on Wednesday, August 28th. It will serve preschoolers and provide before/after school care for children in Grades K-4. Big Thank You's go to Erika Muir, Early Learning Coordinator; Scott Rose, Project Manager at R&C Management; Emerick Construction; and the entire District Office staff for helping to make this a reality. The ELC is holding an Open House on Monday, August 26th. You are invited to come and see the new facility. Please also mark your calendars for the ELC's official opening at a ribbon-cutting ceremony set for Tuesday, September 10th at 5:00 pm during the school board's regular meeting at the RACC.
Experience Ridgefield is set for Saturday, September 14th, 11:00 am – 5:00 pm at the Ridgefield Outdoor Recreation Complex (RORC). A flyer is attached. I hope to see you all there.
Have a great week.
-Nathan