The Ridgefield Lions Club has generously offered to match up to $2,000 in donations to our Community Education department! All donations collected will fund youth scholarships that will send a child (who otherwise wouldn't be able to attend) to a summer class or camp. For the next week, you can DOUBLE your impact by taking advantage of this generous offer. Visit
https://wa-ridgefield-lite.intouchreceipting.com/Communit
... to make an online donation, or visit the district office at 510 Pioneer Street (inside the Ridgefield Administrative and Civic Center) to make a donation in person. Thank you for your support!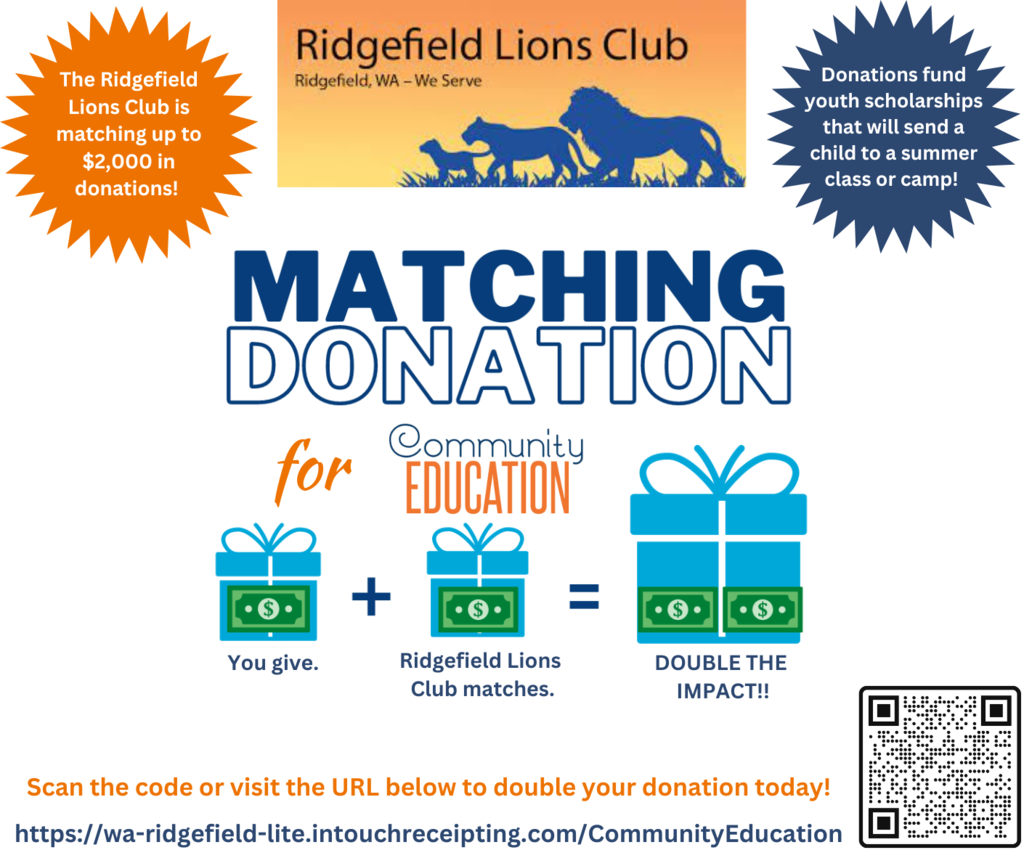 "Every child deserves a champion—an adult who will never give up on them, who understands the power of connection and insists that they become the best that they can possibly be." ~ Rita Pierson Happy National Teacher Appreciation Day! Leave a comment and tell us about your favorite past or present teacher who never gave up on you and insisted that you become the best version of yourself.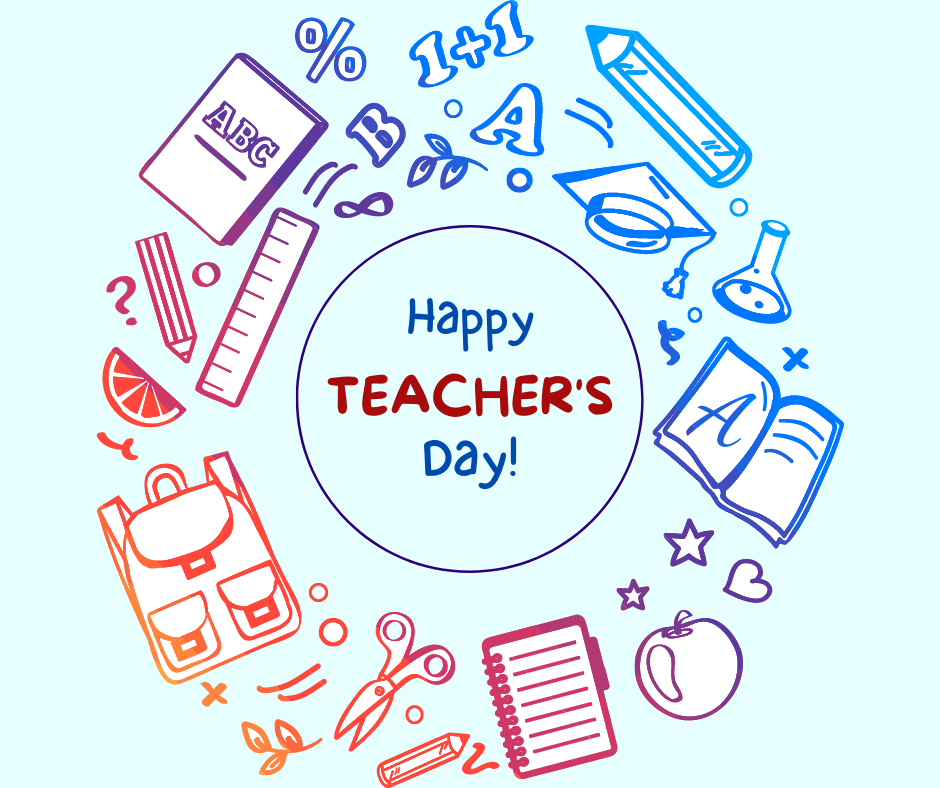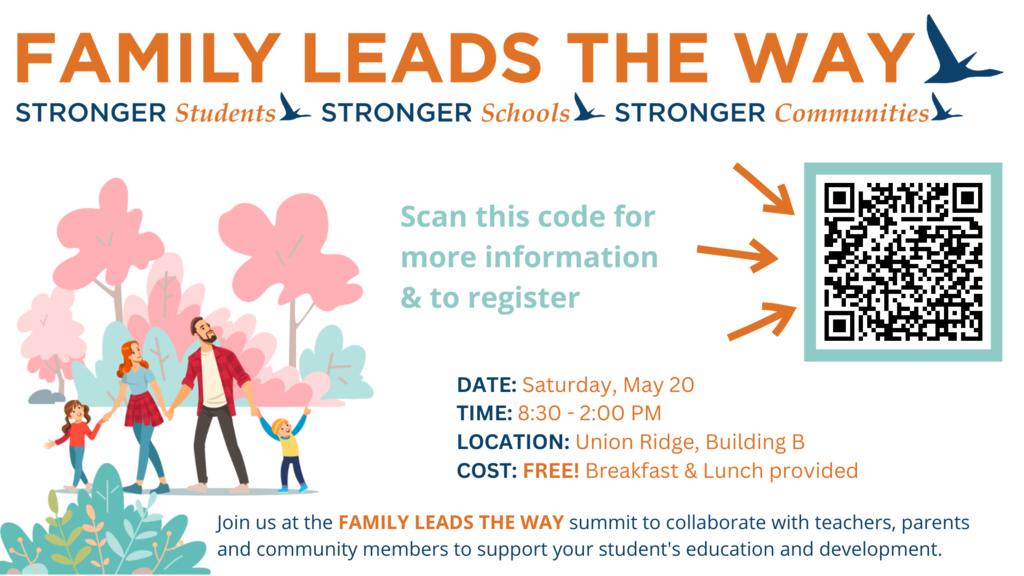 Online enrollment is open for 2023-24 kindergartners (can you believe the Class of 2036 is already starting school?). Any child who will be five years old before Sept. 1, 2023 is eligible to enter kindergarten in the fall. To enroll, parents will need proof of their child's birth date (such as a birth certificate) and a signed and completed Washington state Certificate of Immunization Status form. Note that the State of Washington requires that immunization records be medically verified for students entering in the fall. Have your documents ready and enroll online now so that you and your child can attend our kindergarten orientations starting this week (for Wisdom Ridge Academy) and next week at our primary elementary schools! Enroll online at
https://www.ridgefieldsd.org/page/boundaries-enrollment-transfers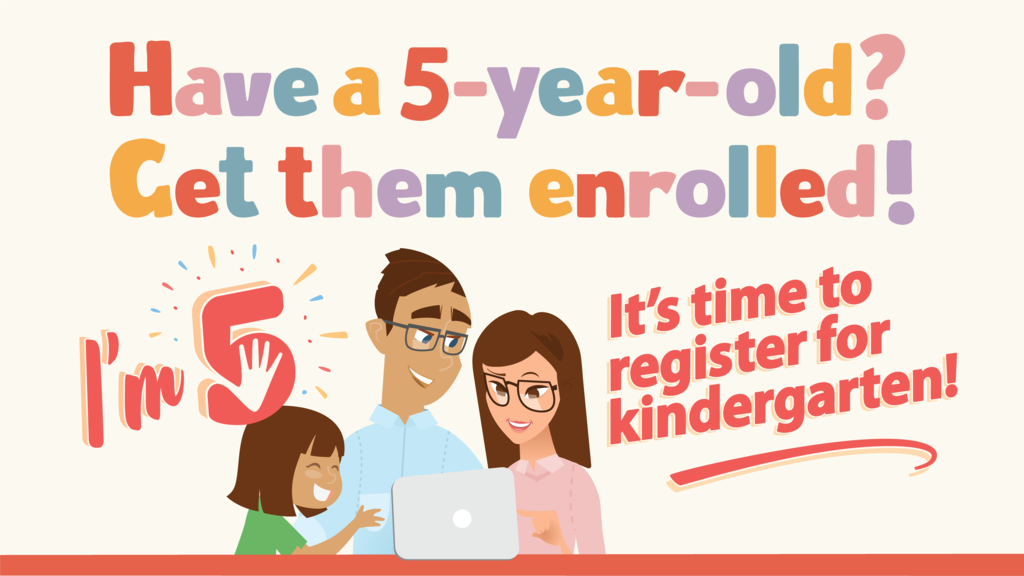 Join us Tuesday, March 28th for the annual Ridgefield School District Art Show! The event features student artwork from each of our schools and will be held from 5 to 7 p.m. in the Performing Arts Center at Ridgefield High School.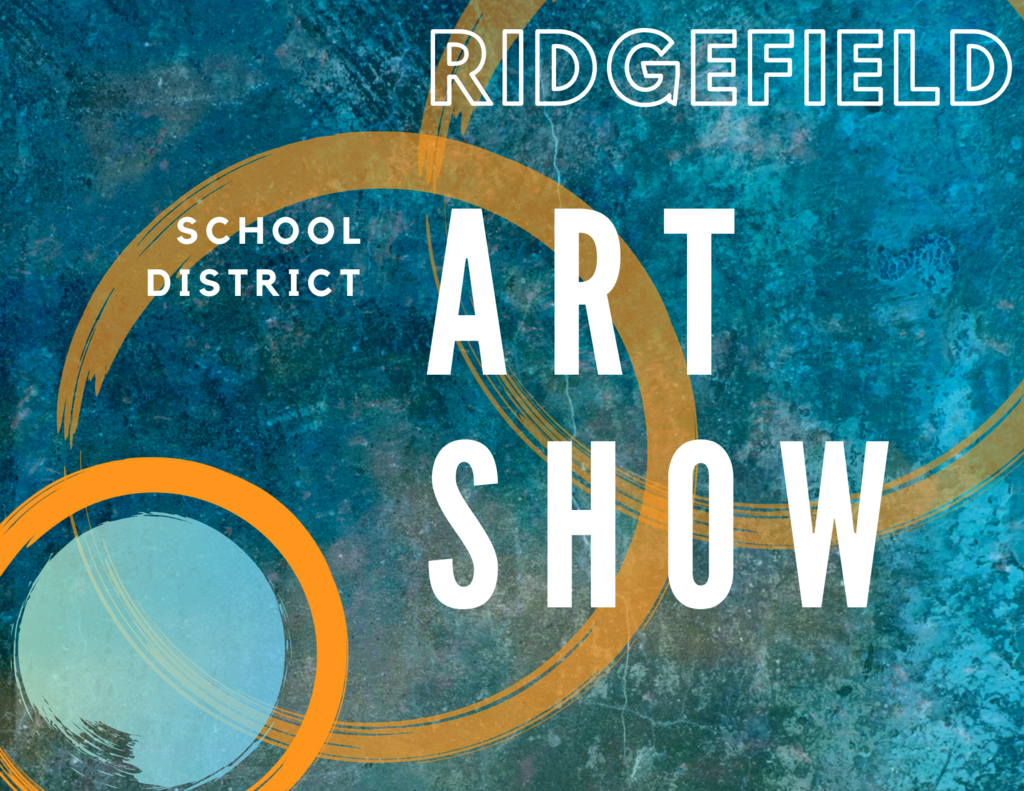 On Friday, Feb. 24th, Ridgefield Schools will be on a 3-hour late start schedule. Schools will release at their regular times. As always during periods of inclement weather and/or poor driving conditions, school schedules are subject to change. A final determination about Friday's school schedule will be made in the morning, and we will notify families and staff if there are any additional changes. Stay safe!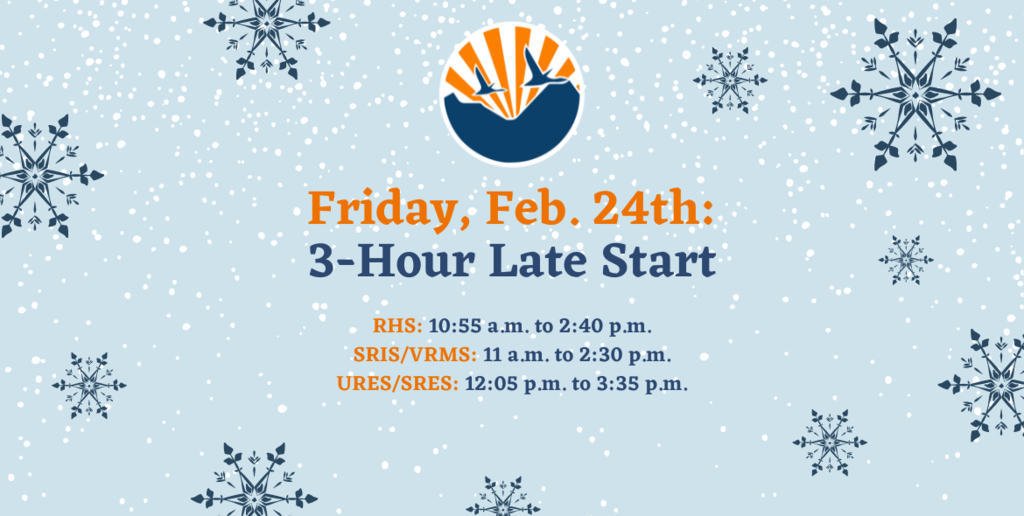 ***UPDATE*** All Ridgefield Schools are CLOSED on Thursday, February 23rd due to the weather. The Ridgefield Family Resource Center is also closed, and all after school activities are cancelled for today. Stay safe, everyone!
Due to inclement weather and current road conditions, all Ridgefield Schools will be on a 2-hour late start schedule on Thursday, Feb. 23rd. We will reassess road conditions and the weather in the morning. In the event that the decision is made to close schools for the entire day tomorrow, additional notifications will be sent via text, automated phone call, and email.
***UPDATE*** All schools and classes in the Ridgefield School District are closed on Wednesday, Feb. 22nd due to the weather and road conditions. The Ridgefield Family Resource Center is also closed.
***2-hour late start on Wednesday, February 22 due to inclement weather. *** No AM preschool or zero hour classes at RHS. Buses to Cascadia Tech are on their normal schedules.
***2-hour late start on Tuesday, February 14 due to inclement weather. ***
This Friday from 6:30 to midnight, our school libraries are co-hosting a "Movies 'til Midnight" event at the Ridgefield Community Library! Library events and programs are open to the public and provided at no cost. There will even be popcorn and late night snacks!
ATTENTION FAMILIES: Tonight's scheduled Suicide Awareness event has been postponed. Once it has been rescheduled, we will share details about the new date and time here and in our weekly newsletter. Thank you for your understanding, and we apologize for any inconvenience.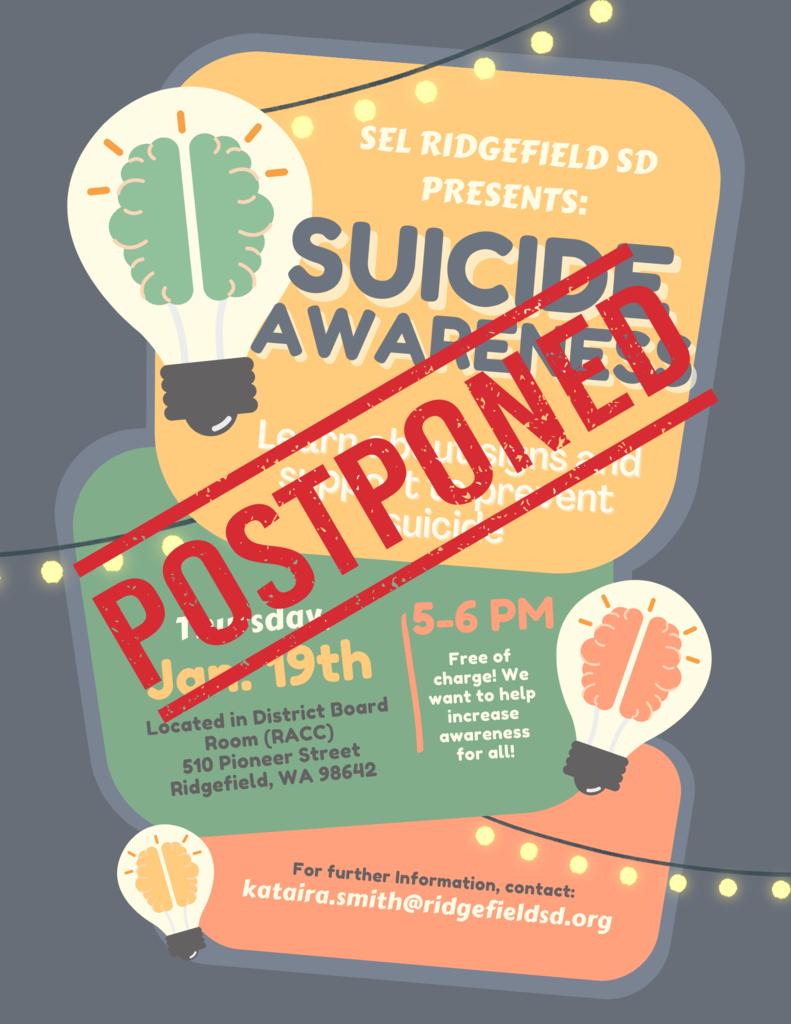 Reminder to families: there is no school on Monday, January 16 in observance of the Martin Luther King, Jr. Day holiday. Please note that the Ridgefield Family Resource Center will also be closed on Monday.
Ridgefield School District has rapid COVID tests available to the community. If you are in need of testing supplies, please reach out to your school nurse or drop by the District Office at 510 Pioneer Street.
It's time for the annual Empty Bowl fundraiser organized by Ridgefield High School's National Honor Society! Donations start at $20, and all proceeds benefit the Ridgefield Family Resource Center. The RHS Art Club and local artists are making and donating ceramic bowls, while NHS organizes the dinner. We hope to see you there!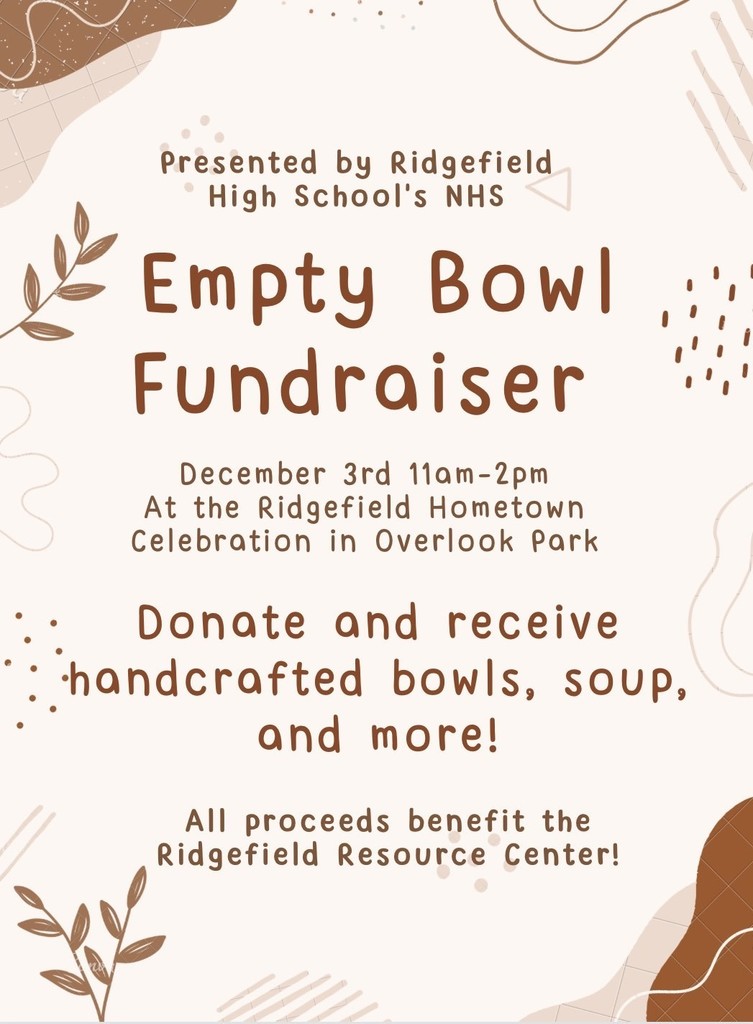 The Ridgefield Family Resource Center's hours will be limited the week of Thanksgiving. Next week, the RFRC will be open for shopping on Sunday, Nov. 20th from 10 a.m. to 2 p.m. and Monday, Nov. 21st from 1 to 5 p.m. The RFRC will be closed Wednesday, Nov. 23rd and Thursday, Nov. 24th (and the RFRC is always closed on Fridays).
Bell Studio's Picture Retakes Tomorrow - 10/28/22 SRIS Picture Retake Day Tomorrow October 28th. Here is the link to place orders.
https://vando.imagequix.com/g1000961175#login
Bell Imaging provides the complimentary service of reprinting any family's order that returns the original prints on retake day. If you have any questions, please contact Bell Studios Office: 503-556-5232
bellstudios@bellimaging.com
Due to the inclement weather and the road and traffic conditions, all schools are CLOSED on Monday, April 11th. This includes all after school activities.