As the View Ridge Middle School band marches around the school parking lot, sunshine gleams off the bells of the horns. Two boys march along behind, towing an amp on a wagon for the band's two electric guitars. This is not a small production; dozens of students march and play in formation. Band teacher Stephanie Bloom marches backwards so the band can see her conducting. She ends the song with a hand flourish and a big smile. It's good to be back.
Bloom and choir teacher Bobbe Whetsell are glad to be performing again. The last few years of online and hybrid teaching meant significant changes for band and choir. When students were attending school remotely due to COVID, there was no way to play together as a group; harmonies and concerts were impossible in online classrooms. And when the students returned to school, hybrid classes had their own set of restrictions, like six foot spacing, triple-ply surgical masks for choir, and slitted masks and bell covers for band. Understandably, students fell a little behind when they couldn't perform together. But now, they're back—and better than ever.
This year, Whetsell's choir had five students qualify for the regional Lower Columbia River Music Educators Association Honors Choir: Emma Chapin, Marie Martinez, Lillian Hulegaard, Chloe Craft, and Chase Patterson. Three students also qualified for the Washington Music Educators Association All-State Honors Choir: Ethan Dulay, Jaisey Pace, and Quinlan Fronsoe.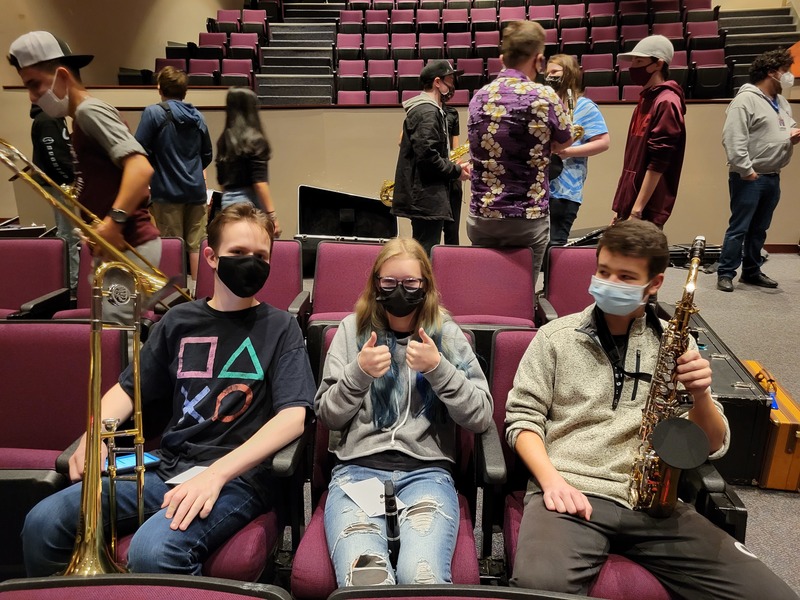 "A few of these students I have actually had since kindergarten," Whetsell said. She moved from teaching at South Ridge Elementary School to Sunset Ridge Intermediate School/View Ridge Middle School at the same time some of these students moved up, so she knows them well. She is proud of how far they have progressed and the challenges they have overcome in the last few years.
Bloom has had four years with the same set of students through intermediate school and middle school, and she agrees. "The progress they have made; it's exponential." Her band students also excelled this year, winning first place in the middle school division at the Loyalty Days Grand Parade in Long Beach. At the Lower Columbia River Music Educators Association band festival, the marching band received "excellent" and "superior" scores. And three individual band students qualified for honors band: Edward Williams, Andrew Soare, and Lillian Meek.
Both groups have concerts scheduled to mark the end of the school year.
Tuesday, May 31 at 7 pm: Sunset Ridge Intermediate School choir concert in the View Ridge Middle School gym

Tuesday, June 7 at 7 pm: View Ridge Middle School band concert in the Performing Arts Center at Ridgefield High School

Thursday, June 9 at 7 pm: View Ridge Middle School choir concert in the Performing Arts Center at Ridgefield High School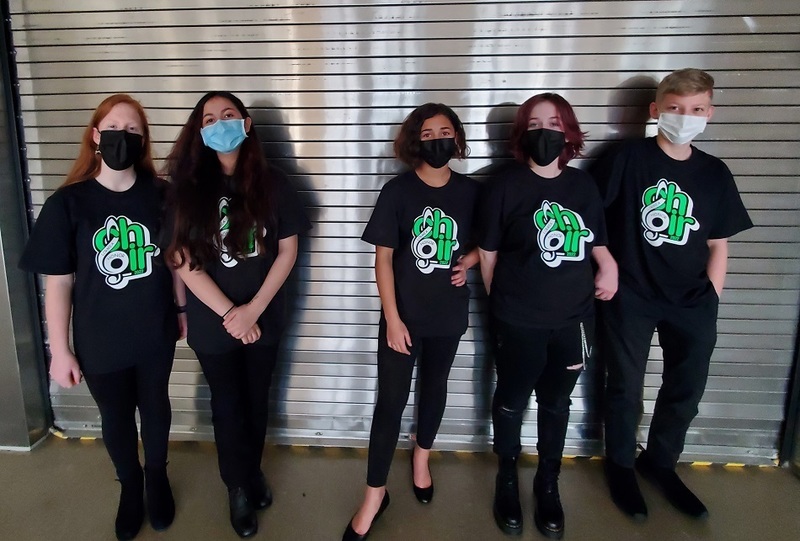 The View Ridge choir concert will be a cabaret night. "Most of the songs were the kids' choice," Whetsell said. "They chose them and learned harmonies on their own. They're taking what they learned and applying it." The View Ridge band concert will have a pops and movie theme.
Reflecting on the last few years, Bloom is grateful that so many students stayed in band and choir after the challenges of not being able to perform together.
"I feel like going through something like that together, there's that sense of community," Bloom said. "Most of the band, most of the choir, they stuck together. And being able to accomplish superior ratings now, it's huge." She smiles again, the same beaming smile she has when conducting the marching band under the sun. "I'm very, very proud of the kids."