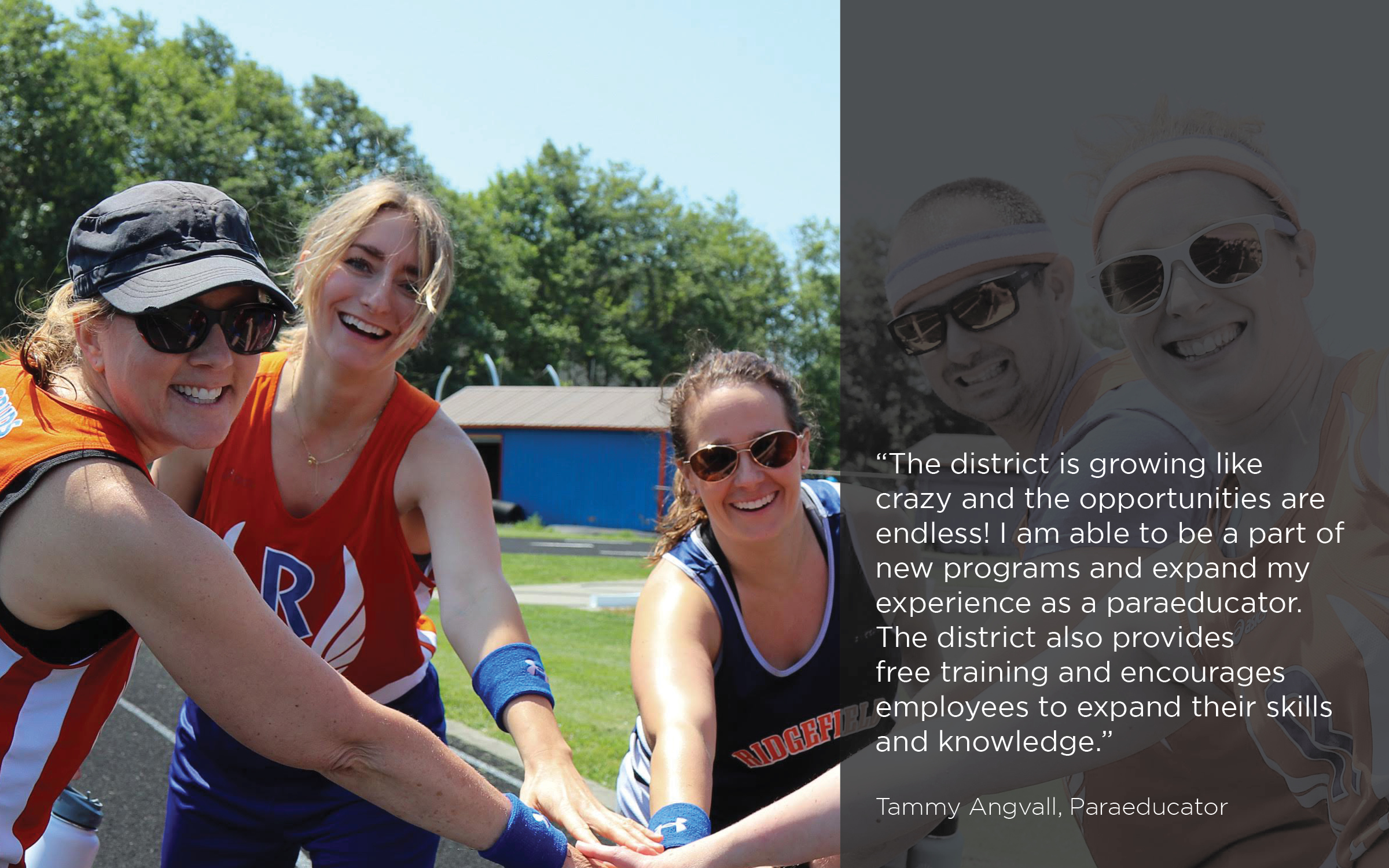 Thank you for your interest in Ridgefield School District as your potential employer. We are pleased to announce our partnership with TalentEd Recruit & Hire online application system. Ridgefield School District strives to recruit and retain the most qualified employees to support our mission to develop well-rounded students with the capacity to succeed in a technologically-driven global society.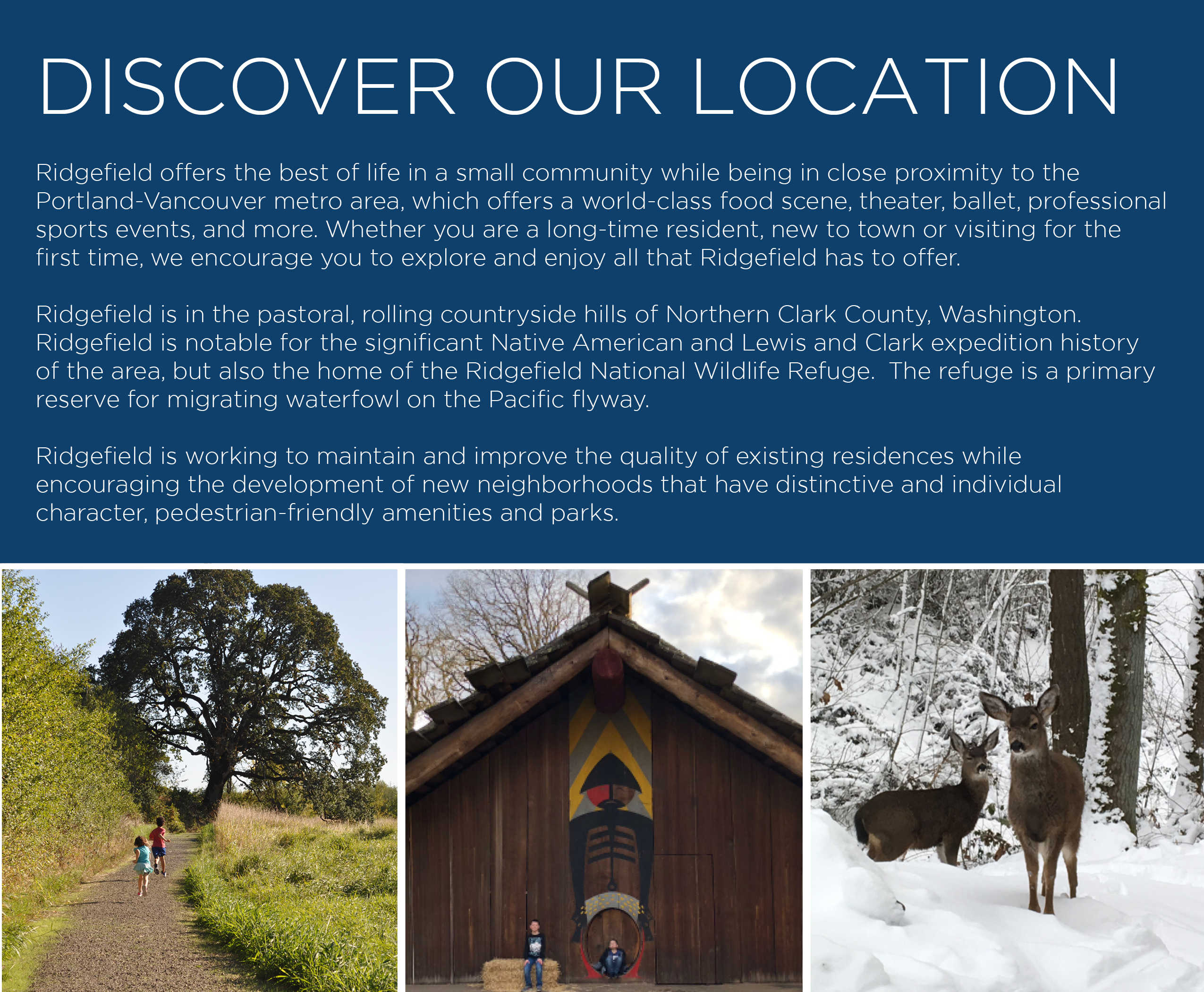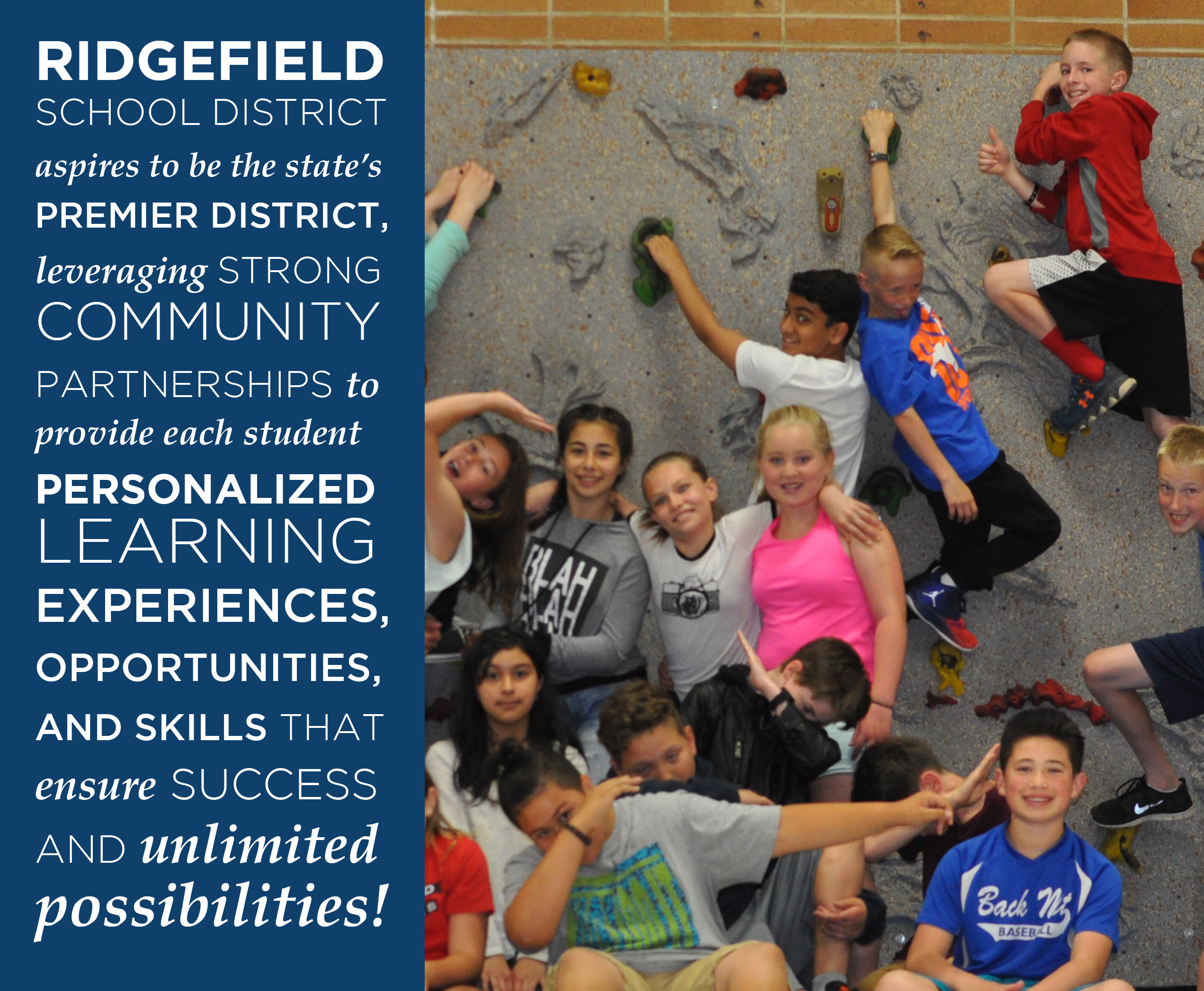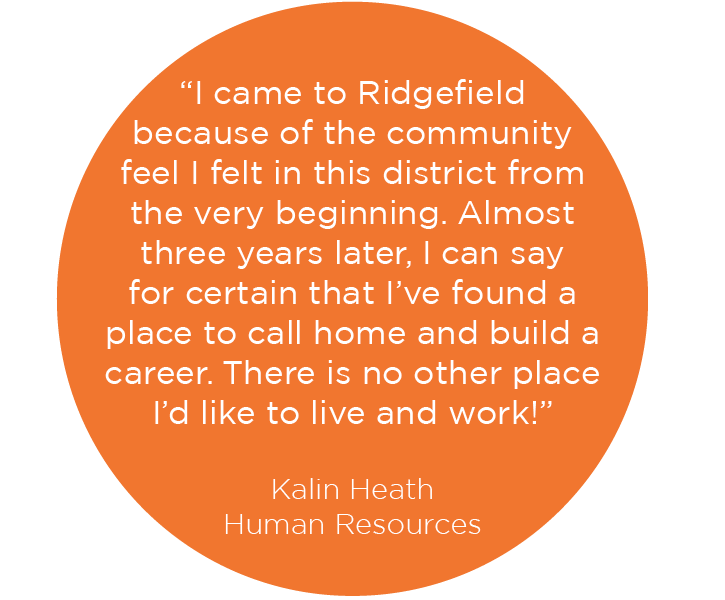 Please visit the links below to browse current job listings and apply for positions. Prior to applying online for a position with RSD, you will need an email address. If you do not have personal computer access, you may use computers at the public libraries, at WorkSource, or we can provide access to a computer for you to apply for positions. Please feel free to contact us if we can be of assistance with the online application.
Custodial
Custodial services are contracted through American Building Maintenance (ABM). For information and application please call (360) 254-6404.
Bus Drivers
Transportation services are provided by the KWRL (Kalama, Woodland, Ridgefield, LaCenter) Cooperative. For information and application please call (360) 841-2023.
Food Service
Now accepting applications for substitute and permanent positions.
All Food Service operations are contracted through Chartwell's. For a listing of current openings see website:www.compassgroupcareers.com. For further information regarding permanent and substitute positions, please call (360) 619-1360.
SUBSTITUTE TEACHERS, EMERGENCY SUBS + CLASSIFIED SUBS
We are currently accepting applications for certificated, emergency or classified substitutes for the 2023-24 school year. Interested qualified applicants must apply online for their desired position, and will be contacted for an intake session once the application is completed, background check is clear, and references have been checked.
Intake sessions are by appointment only.
Location: 510 Pioneer St., Ridgefield, WA 98642
Duration: 60 minutes
You will be required to complete the following Vector trainings:
What Every Employee Must Be Told

Life-Threatening Allergies

Diabetes Awareness

Asthma Awareness

Blood Pathogen Exposure Prevention

Seizures

Homeless Students
* If these trainings have already been completed for another school district, completion certificates dated after August 1, of the current school year will be accepted.
Ridgefield School District accepts applications on an as needed basis. Applicants must hold a valid Washington teaching or sub certificate and pass a criminal background check. Click here to schedule a fingerprinting appointment at ESD 112 or call 360-952-3390.
The current rate of pay for certified substitutes is $173.81 per day or $114.76 for a half day. Once certificated substitutes have worked 25 full days (or 50 half days) in a school year, they can request an Enhanced rate for the remainder of the current school year. The Enhanced rate is $192.01 for a full day and $126.60 for a half day. Please contact Diana Savanh at (360) 619-1352, if you need additional information.

Emergency Substitute Teachers
Bachelor's Degree required. Washington State law allows school districts to utilize Emergency Substitutes when their list of all regularly certified substitute teachers has been exhausted. Ridgefield School District accepts applications on an as needed basis. It is the expectation that Emergency substitutes actively accept open sub jobs in Ridgefield School District. If you meet the qualifications, please apply through our online application system.
Classified Substitutes (Paraprofessionals)
Substitutes will be chosen from a pool of applicants.
Minimum educational requirement is a High School Diploma or GED. Preferred applicants will have at least 2 years of work experience with small or large groups of children. If qualified, please apply to the classified substitute position through our application system.

Current rates of pay for Classified Substitutes:
$17.50 per hour for Class II Paras (general education instruction, low needs special education, recess/cafeteria supervision, etc.);

$19 per hour for Class I Paras (high needs special education); and

$19.96 to $23.21 per hour for Assistant Secretary/Secretary substitutes
Ridgefield School District accepts applications for classified substitutes on an as-needed basis. Successful candidates will be required to submit to an employee-paid background check. Please email or call Diana Savanh at (360) 619-1352 or by emailing at diana.savanh@ridgefieldsd.org for further information.
DOCUMENTS NEEDED FOR INTAKE SESSION
Resume

Blank, voided check for direct deposit (required)

Immunizations: dates of Measles, Mumps, Rubella (MMR) and Tetanus-Diptheria (Td)

Date of last fingerprinting (within the last two years) If your prints are not current, please make an appointment with ESD 112 prior to attending the intake session.

Names and addresses of Human Resources office for all school districts where previously employed (in any capacity).
NOTICE OF NONDISCRIMINATION
Ridgefield School District No.122 complies with all state and federal rules and regulations and provides equal opportunity in programs and employment and does not unlawfully discriminate on the basis of race, color, national origin/language, marital status, HIV/Hepatitis C status, sex, sexual orientation-including gender expression or identity, creed, religion, age, veteran or military status, disability, or the use of a trained dog guide or service animal by a person with a disability, and provides equal access to the Boy Scouts of America and other designated youth groups.
Ridgefield School District will also take steps to assure that national origin persons who lack English language skills can participate in all education programs, services and activities. For information regarding translation services, bilingual education or inquiries regarding compliance procedures, contact Michael Baskette, Title IX/Section 504/ADA Coordinator, 510 Pioneer St., Ridgefield, WA 98642, (360) 619-1348, or by email at michael.baskette@ridgefieldsd.org
Last Modified on January 2019.
Jodi Fontyn
Human Resources Coordinator
Ext. 1306
Kelsey Densmore
Payroll + Retirement Specialist
Ext. 1313
Melissa Andersen
Payroll Clerk
Ext. 1356
Kalin Heath
Human Resource + Benefits Specialist
Ext. 1314