On March 14, Ridgefield School District officials recognized the March 2023 Employee and Students of the Month at the regular Board of Directors meeting. Congratulations to all of this month's honorees!
\r\n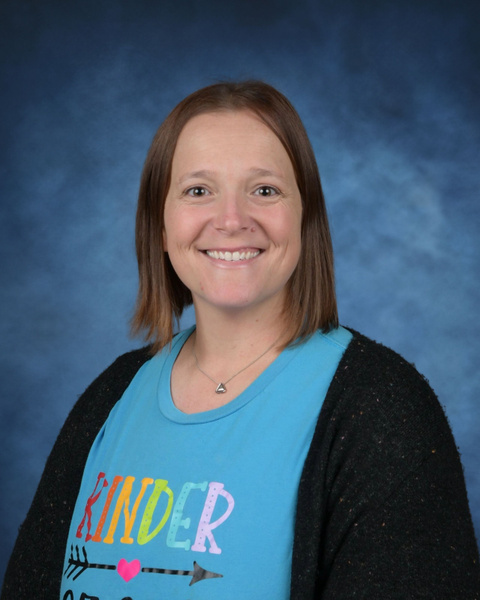 \r\n
Employee of the Month – Kristen Sullens, Union Ridge Elementary
\r\n
Kindergarten teacher Kristen Sullens has dedicated her time and talent to our school and her profession. She positively inspires and encourages peers, students and admin on a daily basis. One way Kristen demonstrates her passion for student growth and inspiring her colleagues is by hosting a Writer's Workshop professional development. She spends countless hours preparing and teaching a very thoughtful, practical, insightful course on how to plan and implement Writer's Workshop. In this course, Kristen shares not only her wisdom and planning strategies for implementing a successful writing program, but also years worth of resources she's compiled. Kristen always has an open door if you have a question or a need. She is a team player and brings positivity and inspiration to her team's PLCs. Kristen joyfully accepts any challenge that will inspire student growth and believes in a child's ability to learn and grow, no matter the challenges. For example, she eagerly includes students from the RISE program into her class any chance she can. When students walk into Mrs. Sullens classroom, they know they are entering a safe, positive space to be inspired and grow. She is a team player and is one of the reasons Ridgefield School District can call itself a premier district.
\r\n
\r\n
Early Learning Center – Oliver Schuh, Pre-K
\r\n
Oliver Schuh is one of our youngest learners and newest Hash Browns, but he has had a great impact in such a short time. Ollie has an infectious smile that lights up the room. He radiates joy everywhere he goes. Even though he is a newer student, everyone in the Early Learning Center knows Ollie. He is so happy and energetic that you can't resist smiling. He loves taking laps during recess and will happily join in or challenge you to race when you're taking laps in the gym. Ollie has been such a joy to have in the ELC and we are excited to see how much he grows.




\r\n
\r\n
South Ridge Elementary School – Addison Green, 4th Grade
\r\n
Addy truly exemplifies the 3 Rs here at South Ridge! She is extremely responsible as she always takes the time to do her very best on her school work and turns in everything in a timely fashion without ever rushing. Addy is resilient! She knows that her job at school is to be the best student and the best human she can possibly be. If she is ever unsure about a concept, she makes sure to ask questions until she can feel confident. When she makes a mistake, she sees it as an opportunity to learn, and she will analyze each and every error and is never afraid to explain to the class what she learned when she has missed something. Addy is also very respectful. She is truly a kind hearted, compassionate young lady. She comes into the classroom each day wearing a smile and is always cheerful and positive. Addy is a remarkable young lady who brightens the day for everyone who comes in contact with her.
\r\n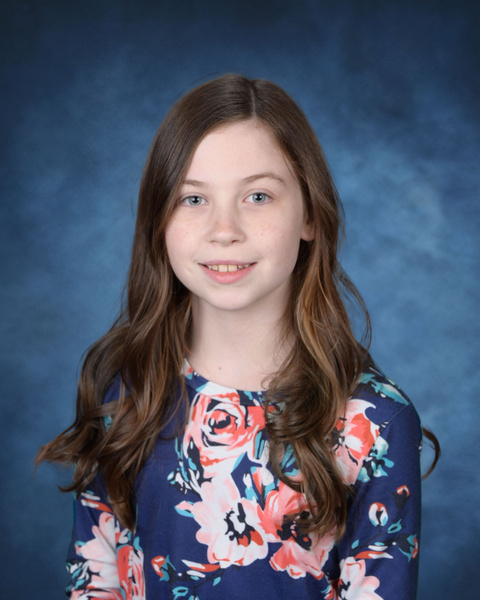 \r\n
Union Ridge Elementary School – Amelia Myers, 4th Grade
\r\n
Amelia shows up to school every day with a positive attitude and a willingness to help others. Not only does she do her personal best with her own academics, but she helps anyone who is struggling. Recently Amelia asked her teacher that another student in the class be chosen for a prize because they had worked so hard on their math. This is the true spirit of empathy, caring, and selflessness; all the qualities of a Tater Tot! Amelia's teacher boasted that she loves having Amelia in her class and can't wait to see all the wonderful things she will do in the future! Great job, Amelia!



\r\n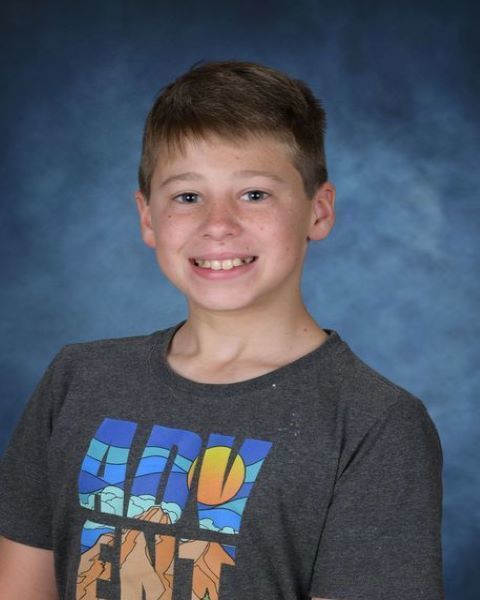 \r\n
Sunset Ridge Intermediate School – Joshua Neil, 6th Grade
\r\n
Josh is always eager to learn and has excellent participation in class. His positive attitude, selfless acts, compassion for others, and kind heart shines bright. He is an amazing role model for others in the classroom. Josh embraces learning inside and outside the classroom and will share that excitement with his fellow students. We all love to hear what Josh is learning, building, or creating on his own. He is very responsible and consistently puts forth his best effort to succeed academically. His respectful attitude, amiable demeanor, and responsible behavior make Josh the perfect Coyote for Student of the Month at Sunset Ridge Intermediate. Congratulations Josh!


\r\n
\r\n
Wisdom Ridge Academy – Dameyan Innabi, 6th Grade
\r\n
Dameyan is a hard-working, tenacious, and resilient student. Dameyan has a severe heart condition that leaves him vulnerable to infectious diseases. Wisdom Ridge Academy allows Dameyan to thrive in an academic environment without compromising his health. His teachers at WRA, Mr. Coulam and Ms. Pinkleton, work in conjunction with his mother, Natalie, to ensure Dameyan is making academic progress in all of his courses. Ms. Pinkleton says of Dameyan: "He demonstrates a lot of integrity in his coursework each week and sticks to an impressive schedule which includes schoolwork, family activities, and an hour of physical exercise every single day among other remarkable accomplishments! Dameyan demonstrates a lot of resilience and integrity in his coursework and we love to hear his beautiful singing voice, which he is using to support his growing literacy skills!" Dameyan's mother says that Dameyan "is a strong, resilient, fun, loving and caring young man." Dameyan inspires those around him to overcome obstacles and we are proud to name him the March Student of the Month.
\r\n
\r\n
View Ridge Middle School – Lillian Edgren, 7th Grade
\r\n
Lilly is thoughtful, reflective, supportive of her peers, exudes kindness and is welcoming to anyone and everyone. Lilly's math teacher, Kris Call, said "Lilly is the most polite, courteous and hardest working student in class. She is always smiling… I truly wish all students had her persistence and ability to work with others." Lilly's other teachers say that she is a strong leader, participates well in her classes, has a positive influence on her peers, and is fully engaged and enthusiastic about her education. For these reasons and many more not mentioned, Lillian embodies View Ridge's Heron Spirit and we are proud to recognize her as our March Student of the Month! Congratulations, Lillian, on a well-deserved honor!



\r\n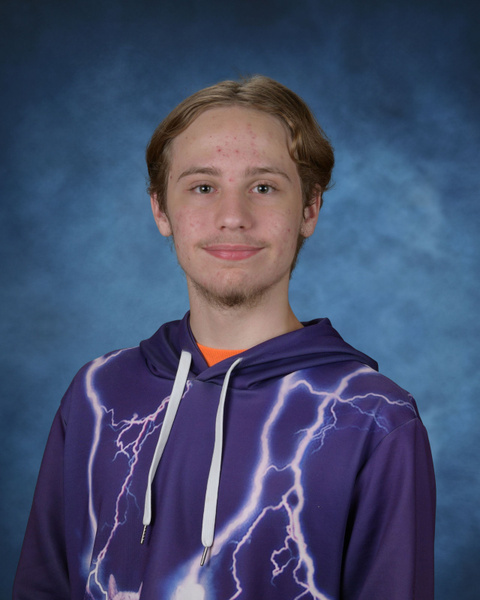 \r\n
Ridgefield High School – Benjamin Cooke, 9th Grade
\r\n
Ben is the definition of responsible. He is self-disciplined, accountable, and always does his best. When times get tough, Ben has learned to push through and never give up. When Ben isn't working hard to learn in the classroom, he can be found enjoying lunch with his friends (although he misses recess!), playing video games, and watching anime. In addition to these activities, at the time of writing, Ben has a 355 day streak on Duolingo! Which makes sense, as his favorite class at RHS is Spanish. After high school, Ben hopes to pursue a career in computer programming or video game development. You will probably also catch him adding to his ever-growing collection of rocks, Hot Wheels and rubber ducks. Congratulations, Ben! We are proud to call you a Spudder!