On April 13, Ridgefield School District officials recognized the April Employee and Students of the Month at the regular Board of Directors meeting.
Employee of the Month
Aubrey Stitt, View Ridge ELA teacher, is April's Employee of the Month. Ms. Stitt works hard to create a positive climate for students and staff at View Ridge. She demonstrates knowledge and caring about individual students' and colleagues' lives. She is a champion for all students and advocates strongly for those struggling academically as well as socially and emotionally. With all of the changes of this school year adapting to remote learning and hybrid instruction, Ms. Stitt has always kept students and learning at the forefront. Her empathetic personality, sense of humor and ability to connect using a student-centered approach engages students in learning. Students in Ms. Stitt's classroom show a desire to understand the content and take initiative to improve their work. Ms. Stitt motivates and encourages students to go beyond average expectations and embeds life skills into her daily instruction. Her students know that she believes in them.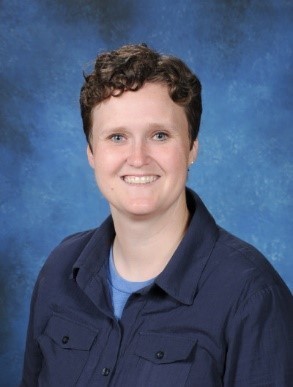 Ms. Stitt continues to grow as a professional, seeking out resources and understanding to best serve her students. She demonstrates leadership qualities and works collaboratively to identify needs of individual students, marginalized groups and the entire student body. Aubrey Stitt is a true force for equity and acceptance at View Ridge Middle School.
Students of the Month
Kyli Petrie was selected at the Early Learning Center. Kyli is an exceptional student. She is always kind and helpful and makes responsible choices. She is a good friend to all of her classmates and a joy to have in class. We love Kyli and appreciate her positive attitude and commitment to excellence in everything she does. New to the Early Learning Center this year, Kyli quickly became a strong, positive leader among her peers. Always a helper, she looks for ways to encourage and offer supports. Her sense of humor is the perfect blend of helping others see the joy in each day and not taking everything too seriously. Kyli knows how to have fun at school, and we are so glad that she's a ray of sunshine in our days at preschool. Congratulations, Kyli!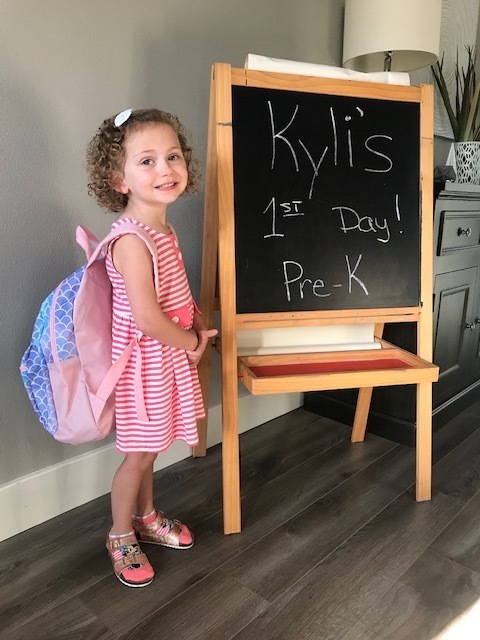 Addison Schellhas, a third grader, was selected at South Ridge Elementary. Addison has been working hard in school and during her time in the learning support center. She is respectful to all staff and peers and is always willing to jump in and help her siblings, peers and teachers. Addison is quite possibly the most resilient child we have. Even when things do not go her way, she has a positive attitude and is always taking care of others. Addison has made wonderful growth through the year! She is eager to do well and shows more confidence each day. We enjoy watching her progress in reading and utilizing different math strategies we learn in class. Addison is a great helper, has a positive attitude and is kind to everyone. She exemplifies what it means to be a respectful, responsible, and resilient student. She is an absolute joy, and we are eager to see how Addison continues to grow throughout the year!
Sean Friend, a second grader, was selected at Union Ridge Elementary. Sean is a joy to have in Specials. He goes above and beyond the lessons and participates regularly, even during remote learning. He is a fun and energetic student who works hard. Sean participates without hesitation and loves to share his work. An example of this is his eagerness to share his art with Mr. Guldin, who isn't even his art teacher this year! Sean's classroom teacher describes Sean as enthusiastic and helpful, with a passion for life and learning that is contagious. Sean is a hard worker with a growth mindset. His kindness and compassion do not go unnoticed.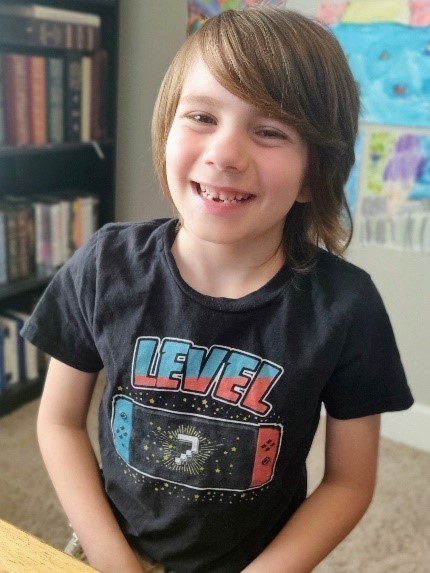 Royce Fernandez, a sixth grader, was selected at Sunset Ridge Intermediate School. Royce is a super-focused student and hard worker. He goes above and beyond to turn in quality work. When asked for work to be done, he goes out of his way to make sure that he is giving his all to an answer so that you understand all of his knowledge on the subject. He is kind, caring and friendly to all. Royce wants to be friends with everyone. He checks in on/with other kids when he knows that he can cheer them up. He is one of the most respectful kids you will find at Sunset Ridge. We are very proud to have such an upstanding young man for April's Student of the Month.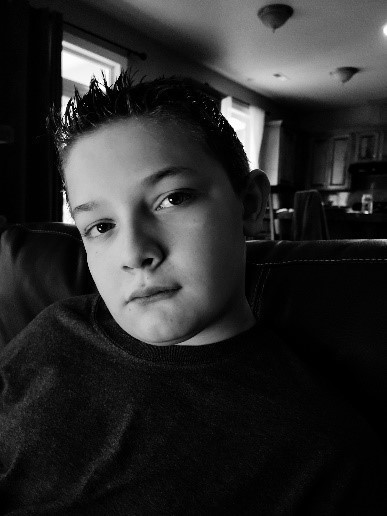 Ethan Dulay, a seventh grader, was chosen at View Ridge Middle School. What comes to mind when we think of Ethan is his eagerness to learn. He is always on top of things and tries his best. He is not afraid of making mistakes because he sees them as opportunities to learn. This quality is a great example to others! Ethan has an amazing attitude and energy, and it is shown through anything he does. He is such a joy to have in class and is always willing and eager to participate and ask questions. Ethan is a polite student who positively contributes to the class. In addition, he is a great role model for other students because even when he struggles with something, he sticks with it; he asks questions and eventually figures it out. He is more than deserving of Student of the Month and is a great example of what having a good attitude looks like. Nice job, Ethan!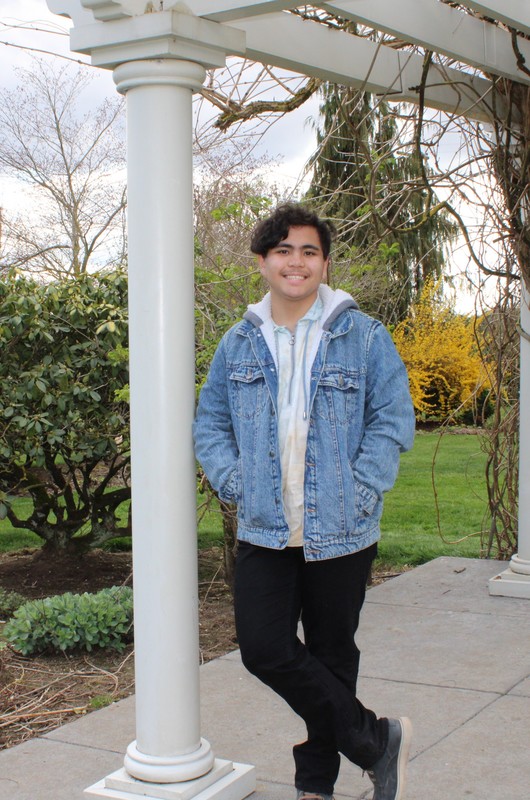 The process of selecting just one student to represent the over 950 students at Ridgefield High School for Student of the Month gets more difficult each month. Eighteen students were nominated by staff members for consideration for the month of April. After paring the list down to the top three and another round of voting, junior Arianna Tumbagahan rose to the top as RHS' April Student of the Month. Ari moved to Ridgefield as a high school freshman. Leaving her friends and having to make new ones was unnerving, but she soon learned that "Ridgefield is such a welcoming community that it wasn't that hard to do." Ari is involved in Robotics, Art Club, Unite Ridgefield, French Club, National Honor Society, volleyball, basketball and tennis. She also works a part-time job, all while maintaining a nearly perfect 3.99 GPA. During the nomination process, her math teacher, Mr. Biel, said "Ari comes to class every day with a great attitude and is engaged in everything we are doing." Ari is challenging herself by taking Advanced Placement classes, and she plans on going to college after high school.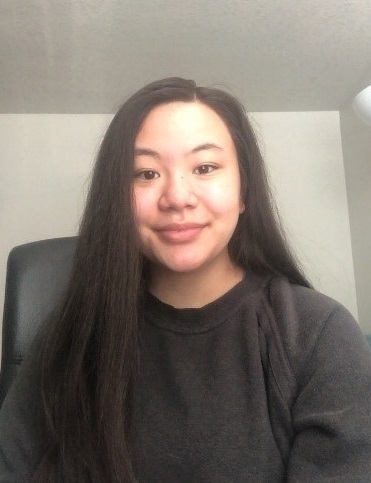 Special thanks to the local office of James Schmeling at Allstate Insurance Company, the Ridgefield Public Schools Foundation and Ridgefield Boosters for sponsoring the District's recognition program this school year.