April 16, 2021
Dear Ridgefield Families,
As you know, our K - 6th grade students will start full in-person learning on Monday, April 19. I'm pleased to announce that our 7th - 12th grade students will return to full in-person learning on Tuesday, April 27th (April 26th is a non-school day). All in-person learning will be operating on a normal schedule (5 days a week, regular start and end times with late start Wednesdays).
For families with students in 7th - 12th grades, please note that Wednesday, April 21st will be a fully asynchronous learning day, as teachers and staff rearrange furnishings and ready classrooms. It is also important to note that the District will not resurvey students at the secondary level. This is due to the complexity of master-scheduling secondary schools, along with the high stakes of credit-bearing courses at the 9th - 12th grade level.
Thank you to all our families for the grace and patience you have extended throughout this challenging year. I also want to thank you for your extensive efforts to keep all students and staff safe and healthy. Did you know, the District has completed more than 50,000 temperature checks since the return of in-person learning began with kindergarten students on January 5th. During all that time, we have had just two students (both at the high school) who required a secondary orally-administered temperature check. By the way, both of those students recorded temperatures within the acceptable range. This is the direct result of every family honoring the attestation process daily. I thank you for your diligence.
With the fantastic weather and the return of many activities we treasure, it is easy to become complacent. We have made tremendous progress as a community and as a nation against COVID-19. And we are close. But cases in Clark County are once again rising. Like each of you, I look forward to the day we can congregate freely, without masks and without worry. That is why I chose to receive the vaccine. I trust the advice of the medical professionals that care for my family and me, and I know the vaccine will help keep my family and me safe. Yesterday, all Washingtonians 16 years of age and older became eligible to receive the vaccine. If you're looking to book a vaccine appointment, the Washington State Department of Health's Vaccine Locator tool is a great resource. Click on this link to search by ZIP code. Together, we can all stick it to COVID!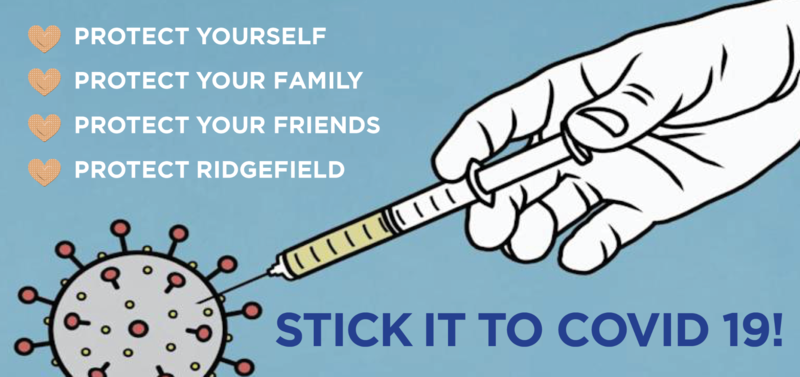 As we approach summer, the Ridgefield School District asks you to take a few minutes and complete our Equity & Engagement survey. This survey may look familiar, as we have used it annually for several years (due to the COVID-19 pandemic last spring, we elected not to send the survey). As we have done previously, the District will gather the Equity & Engagement Committee to look at both current results and longitudinal data to measure growth. The Equity & Engagement Committee will then make recommendations on possible next steps for the District to consider as we continue our efforts related to Equity & Engagement.
Once again, thank you to everyone who submitted photos last week. I enjoy seeing our students engaged in fun, engaging activities. This week I'd like to challenge all the families that have never submitted a photo to take advantage of this opportunity and share a candid photograph of your family and/or child(ren). It is super easy; just send them via the email address: student.photos@ridgefieldsd.org. There is a good chance you will see them in next week's community update newsletter.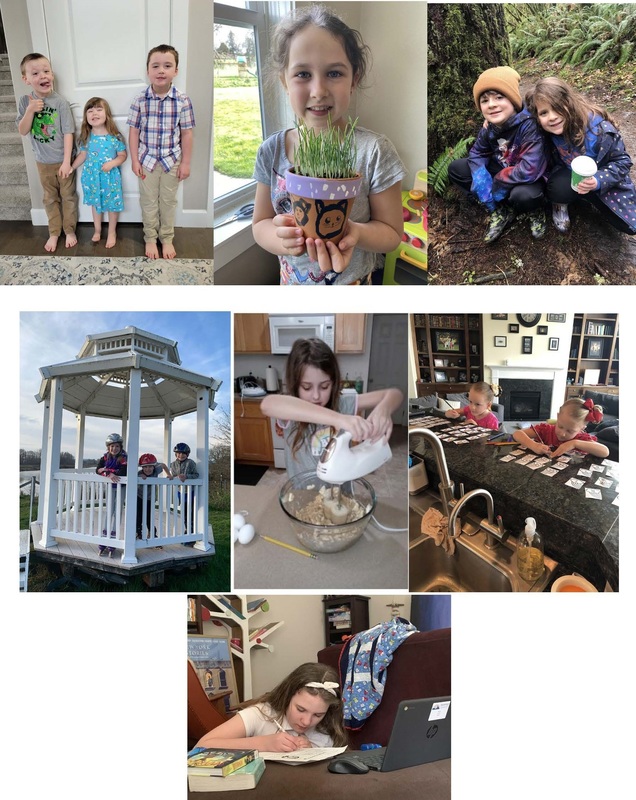 Stay well and remain #RidgefieldResilient.
Sincerely,
Dr. Nathan McCann
Superintendent