This weekend, the Ridgefield High School Theatre program is pleased to present the musical production "Big Fish." Performances will be on Friday, May 28 and Saturday, May 29 at 7 p.m., and Sunday, May 30 at 2 p.m. Tickets to stream the performances online can be purchased at https://rhswa.booktix.com.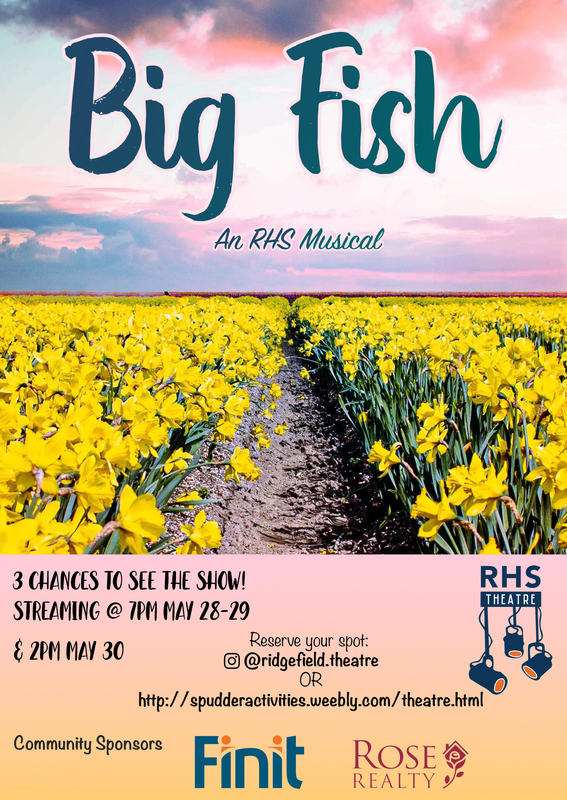 The Broadway musical "Big Fish" is based on the novel by Daniel Wallace and the film directed by Tim Burton. In "Big Fish", traveling salesman Edward Bloom spins fabulous tall tales that thrill everyone he meets, including his devoted wife, Sandra. But their skeptical son, Will, who is about to have a child of his own, is determined to find the truth behind all his father's stories—until he ends up discovering the one secret his father never revealed. Filled with heart, humor, and spectacular stagecraft, "Big Fish" is a must-see production.
The Ridgefield High School Theatre group had to get creative to produce their spring musical while still complying with COVID restrictions. During the stage performance, students wore masks with clear inserts, allowing the majority of their faces to be visible. And while they were able to perform together in the high school theatre, they opted to produce a streaming version of the show to accommodate a larger audience. The result is a streaming production that gives you the excitement of live theatre combined with the convenience of home viewing.
There are a limited number of streams available for this show. Reserve tickets for the show time you wish to attend by purchasing tickets at https://rhswa.booktix.com Thank you for supporting Ridgefield High School Theatre!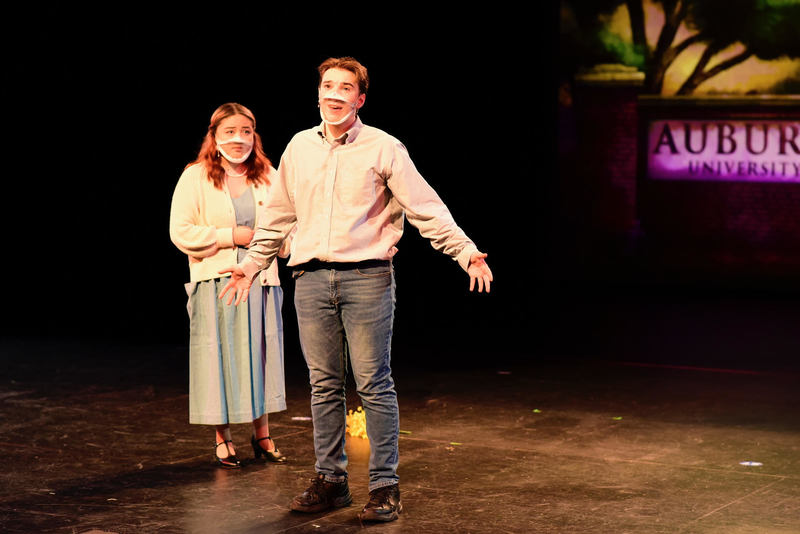 Ridgefield High School seniors Cameron McGravey and Peter Schafer perform in "Big Fish". Photo credit: F. Tyler Burnet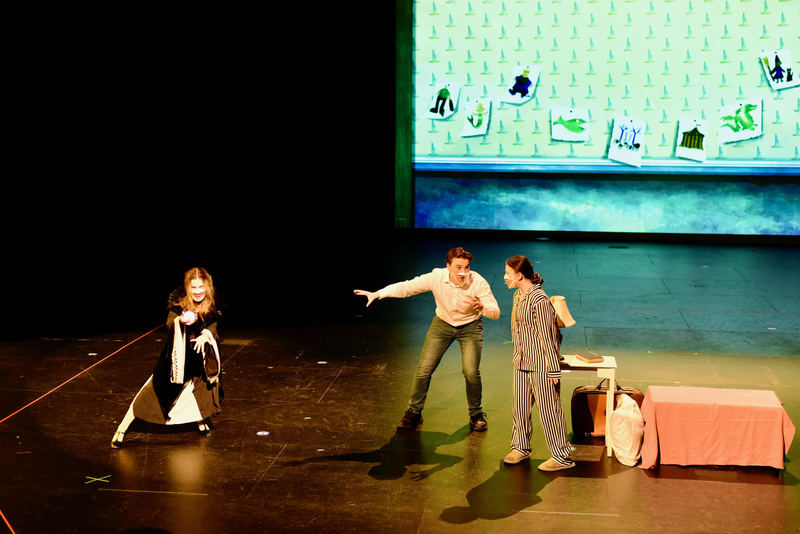 Students Anna Vande Krol, Peter Schafer, and Kaya Felton share the stage in the musical production. Photo credit: F. Tyler Burnet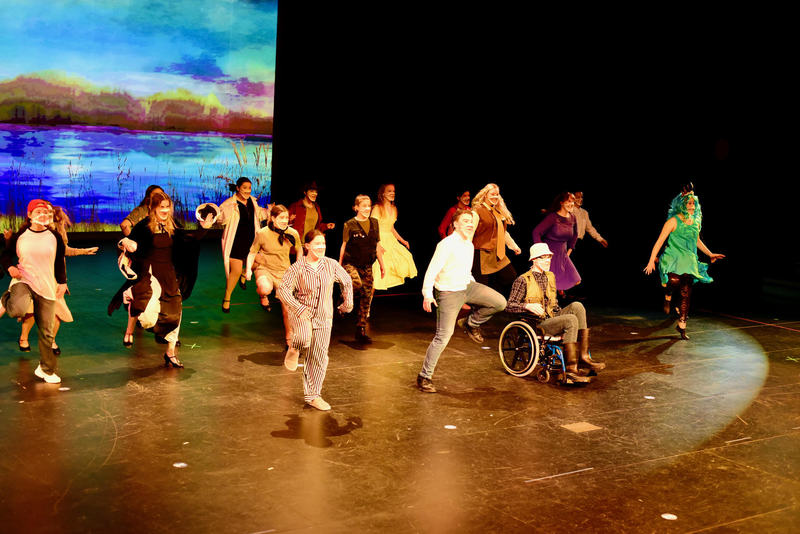 The production includes lively musical numbers featuring the cast of "Big Fish". Photo credit: F. Tyler Burnet