The 2021 graduation ceremony for students at Ridgefield High School recognized an impressive nine honors graduates. These students represented the top four percent of the graduating class, and all nine had a 4.0 grade point average.
"Ordinarily, the top three percent of students are our honors graduates," said principal Christen Palmer. "But these nine students with 4.0 GPAs actually represented the top 4% of the class. They have worked incredibly hard to achieve this, and I am so proud of them."
Despite a challenging year, these honors graduates were able to maintain their outstanding academic records. In addition to high school coursework, many of them took college classes with the Running Start program at Clark College, participated in extracurricular activities, and played sports.
At commencement, Principal Palmer introduced the honors graduates by saying, "These graduates have devoted countless hours to their studies at Ridgefield High School. I am proud to present each one of them with an honor graduate medallion to commemorate this accomplishment of earning and maintaining a perfect 4.0 GPA for their four years at RHS."
The nine students nominated one honor graduate to give a speech, and the student selected was Levi Hipple. Unfortunately, Hipple was unable to attend the ceremony, so his speech was read by fellow honors graduate Kohana Fukuchi. The speech addressed the choices students will face as adults. He closed his speech by saying, "We have survived through one difficult time, and the fact that we are here today celebrating our completion of high school is amazing. I am truly proud of each and every one of us for persevering throughout everything we have been through. And I hope that we all continue to thrive, adapt, and are able to persevere through even the toughest challenges ahead of us."
Congratulations to all nine of the honors graduates at Ridgefield High School for their extraordinary achievement!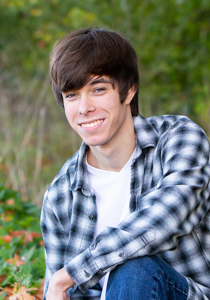 Wyatt Boer will be attending Oregon State University to study mechanical engineering. "This year there was a pandemic, and that was quite unique," he said. "But the year turned out alright." Despite having three different schedule changes during the school year (remote, hybrid, and in-person), he was grateful for the support he received from teachers. "All of my teachers were great for different reasons. They all had a big impact on me over the course of high school."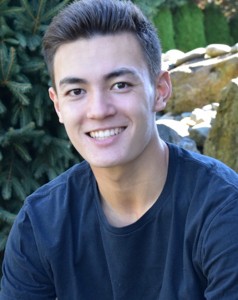 Cade Bringhurst will be doing mission work with the Korean community in New York City for the Church of Jesus Christ of Latter-day Saints. He has already completed several college classes over the last two years through the Running Start program. In addition to his coursework, Bringhurst played golf, basketball, and baseball at Ridgefield High School. While he is excited about his upcoming work, he said, "I'm going to miss really everything about Ridgefield. I'll miss the quiet rural land Ridgefield has and all the friendly faces. Everyone has been really good to me in Ridgefield. It's a great place."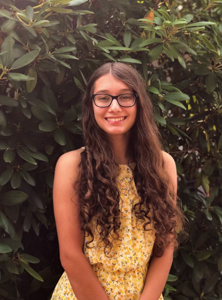 Alina Fabyanchuk will be attending Clark College, then plans to transfer to Portland State University to complete her degree in biology. Fabyanchuk participated in HOSA (an extracurricular group for future health professionals) as well as band, cross country, speech, debate, and National Honor Society. After a year in mostly remote learning with Running Start and high school classes, she is especially grateful for some of the teachers at Ridgefield High School. She credits Ms. Hemrich, who taught AP biology, for fostering her love of science, and appreciated all the other teachers who worked hard to help their students. "I really got to know them and they were the reason I excelled in their classes and looked forward to school."

Kohana Fukuchi will be attending Hawaii Pacific University, majoring in marine biology. She was a member of the volleyball team at Ridgefield High School and will be joining the volleyball team at Hawaii Pacific University as well. Fukuchi took several AP exams this year and appreciated that teachers went to great lengths to make sure students could perform well on the challenging exams. As a member of the Leadership class, Fukuchi helped raise students' spirits during COVID by helping plan social media campaigns and socially distanced events. She is looking forward to starting school in Hawaii, saying, "I'm excited to venture out in the world and see new things. But a piece of me will always be here. I've lived in Ridgefield since second grade, so I have SO much Spudder pride! I love this community."
Rhylee Haensel will be attending the University of Minnesota and studying business with the Carlson School of Management. She said, "I think this school year went well despite the unusual circumstances. Being remote was obviously a challenge, but the teachers did a great job at being inclusive and helping you with whatever you need." In particular, she thanked Mr. Ford, saying, "He pushes you to think deeper and challenge yourself in every single thing you do, and he has made me a more well-rounded individual academically and non-academically."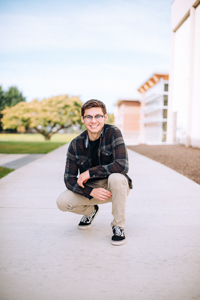 Levi Hipple will be attending Oregon State University to study biology as a pre-med student. He participated in the Running Start program and has already completed 45 college credits. He was also a member of the soccer team for Ridgefield High School. Hipple was nominated by the other honors graduates to speak on their behalf at graduation. He expressed gratitude for the school staff, teachers, and administrators, saying, "Overall, the staff have been there for each and every student since day one. They have helped me tremendously and have always been there for me."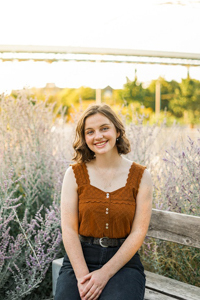 Tegan Petersen will be going to Purdue University to study actuarial science. Petersen was on the varsity soccer team for all four years of high school. She also performed with the Ridgefield High School choir, including online performances that edited all the student voices together during quarantine. Petersen also performed with the Ridgefield High School Theatre program and was a member of the Ridgefield Thespian troupe. "I want to thank all the teachers I've ever had," she said, "even into elementary school, for always making learning fun. I have always loved learning, which is in big part thanks to the teachers I've had over the years."
Kekai Schultz will be attending St. Martin's University and majoring in nursing. After playing softball at Ridgefield High School, she will be joining the St. Martin's University softball team. "The last two years have been a blur," she said. "Due to quarantine and online learning, I feel like the year has gone by so fast. However, I'm so grateful that we got the last few months to come back and attend in person school with my friends!"
Emilea Stepaniuk will be attending the University of Colorado in Boulder to study integrative physiology. She played volleyball for Ridgefield High School and will be joining the University of Colorado volleyball team. Stepaniuk is grateful to her teachers, including Ms. Foster, saying, "She is always there for her students even outside the classroom, so having such a good outlet and support person in the school system has helped me stay motivated and focused on my goals."