Being away from school and out of the classroom environment can cause learning loss, where students lose retention of vital knowledge and skills. After a regular summer break, most students bounce back from this learning loss pretty quickly. But the past year's necessary shifts from remote to hybrid to in-person learning meant some students faced more challenges than usual. To help prevent those students from falling behind, the Ridgefield School District developed an opt-in program for students called the Summer Learning Academy, or SLA.
In addition to extra time learning in the classroom, students attending the SLA enjoyed scavenger hunts, games, sports, field days, and prizes to make learning extra special. The successful camp-style program provided Ridgefield's K-8 students with an opportunity to hone their reading and math skills before the beginning of the new school year on Aug. 31.
Ridgefield School District's Early Learning Coordinator, Erika Muir, and Union Ridge Speech-Language Pathologist Jennifer Ross were the Co-Site Administrators for the Summer Learning Academy who were responsible for planning and administering the new program.
"It was important for us to make sure that we provided a robust learning atmosphere that was still a lot of fun for the students in attendance," Muir said. "We received a lot of positive feedback from students and families, and we are grateful for the teachers and staff members who worked so hard to make this new program such a big success."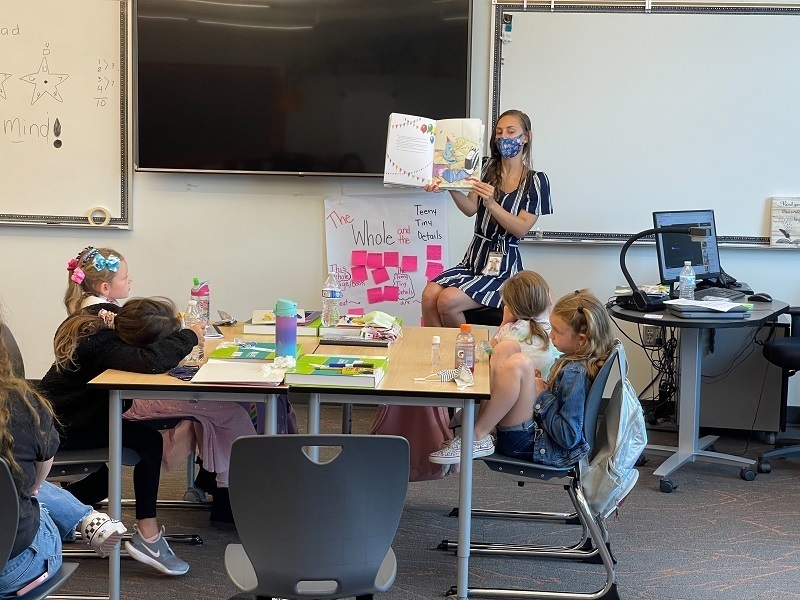 Students who participated in the specialized learning program enjoyed three weeks of study led by certificated teachers. All activities were socially distanced and masks were required to be worn indoors. In addition to engaging classes in math and reading, students participated in on-campus activities including Olympics-themed celebrations, a variety show featuring a local juggler, lessons from local soccer coaches, and more.
Middle school teachers Katherine Stephens and Courtney Thompson were team teachers for the seventh and eighth grade English course. Their students learned Latin root words, then did scavenger hunts for root words, prefixes, and suffixes. Small reading groups each selected a book, then designed their own board games around the books they read. And students earned prizes ranging from candy to Raptors tickets for activities like helping others and persevering in learning. It was an exciting way to review and remember reading skills.
The students loved the activities and the prizes, but over the course of the three week-program, they also built strong bonds as a group.
"I think the best thing about the Summer Learning Academy was the unexpected friendships that sprung up in our small groups," said Katherine Stephens, an English and social studies teacher at View Ridge Middle School. "Kids who came in shy and not knowing each other at all left exchanging phone numbers, chatting and laughing like old friends. Seeing that warmed our hearts after so many kids spent last year feeling lonely and isolated."
Like Olympic athletes who spend hours in training before competition, these students will return to school prepared, refreshed and ready for new challenges. Ridgefield's Summer Learning Academy provided students with the tools to combat learning loss and to continue to find academic success.