On October 12, Ridgefield School District officials recognized the October 2021 Employee and Students of the Month at the regular Board of Directors meeting. Congratulations to all of this month's honorees!

Employee of the Month
Ted Beyer, Strength and Conditioning Coach at Ridgefield High School
Ted Beyer, Ridgefield High School's strength and conditioning coach, is Ridgefield School District's October 2021 Employee of the Month! Ted is among the most knowledgeable strength and conditioning teachers in the state. He has certifications beyond what is required by the state and is adept at transferring his knowledge to his students. Ted was instrumental in revamping the weightroom and oversaw the installation of all new equipment three years ago. Ted's deep knowledge in his content area allows him to create strength programs for students based on their individual needs. Ted took the lead in his department when schools went to remote learning. He researched ways to teach health and fitness classes remotely, and found a teaching tool that allowed teachers to monitor student progress. Ted also works well with the athletic department and our student athletes to create individualized programs to best maximize student performance. Ted is among many exceptional staff members at Ridgefield High School and is certainly worthy of representing the best of the best as the district's Employee of the Month!
---
Students of the Month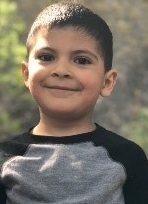 Abraham Ramos, Early Learning Center
Preschooler Abraham Ramos is the Early Learning Center's October Student of the Month. Abraham is always willing to help his teachers and friends, uses excellent listening skills, and is a great friend to everyone. Abraham is always willing to step in and do what is needed and leads by his quiet example. He is the first to be a role model, often giving his classmates a friendly reminder as a support. When we asked his classmates what makes Abraham a good friend, they shared, "Because he invites me to share Play-Doh, letters, tricycles, or anything. He always shares. He's my friend." Abraham is always happy to be at school and readily jumps into the next activity with enthusiasm and curiosity. We are so proud of you, Abraham! You're our Early Learning Center Hash Brown of the month!
---
Reese Rondeau, 3rd grader at South Ridge Elementary School
Third grader Reese Rondeau is South Ridge Elementary School's October Student of the Month. Reese has transitioned back to in-person school wonderfully after learning remotely last year. He is kind to his classmates, encourages others, and helps push in chairs and do other jobs without being asked. When things are hard, Reese takes a break and tries again because he knows that's how his brain will learn. He demonstrates resiliency every day in class and is a great role model for other students because he shows everyone that he can do hard things.
---
Fiona McCoy, 2nd grader at Union Ridge Elementary School
Second grader Fiona McCoy is Union Ridge Elementary School's October Student of the Month. Fiona is consistently enthusiastic about coming to school. She is a good friend and is a leader for other students thanks to her love of learning. Fiona isn't afraid to take academic risks; she is a hard worker and consistently tries her best. She attended Ridgefield's Summer learning Academy and brought her enthusiasm and positive attitude to her learning. Her enthusiasm is contagious to everyone around her.
---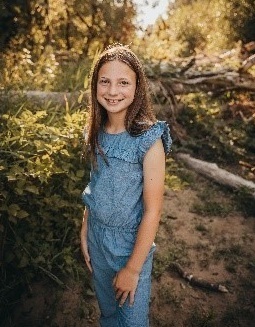 Beverley Flynn, 6th grader at Sunset Ridge Intermediate School
Sixth grader Beverley Flynn is Sunset Ridge Intermediate School's October Student of the Month. Beverley is a perfect example of a dedicated, responsible, respectful, and hardworking student. She is a member of the student leadership team at SRIS and involved in the planning and running of monthly assemblies. In this role, Beverley actively supports unity and civic responsibility. This is a great fit for Beverley, as she is a caring individual that works hard to make those around her feel important. She is also a curious learner in the classroom, asking great questions, wondering about possibilities, and working collaboratively with her classmates. Beverley has a kind heart and is consistent in her character, always striving for excellence. She is an outstanding role model for all of Sunset Ridge Intermediate.
---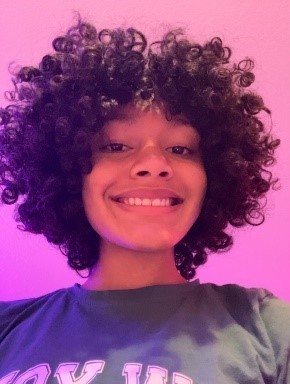 Savannah Chanda, 8th grader at View Ridge Middle School
Eighth grader Savannah Chanda is View Ridge Middle School's October Student of the Month. Savannah demonstrates hard work every day. She comes to class ready to learn and with a positive attitude. She asks great clarifying questions that benefit the entire class, serving as an example to other students. Savannah is an energetic, self-driven learner that genuinely cares about understanding new concepts and building her skills. She is always challenging herself to be her best. She contributes thoughtfully to class discussions, respecting the opinions of others and adding insight. Savannah is a very respectful, kind, and mature student. She says hello with a smile every day, and it is a joy to have Savannah at VRMS.
---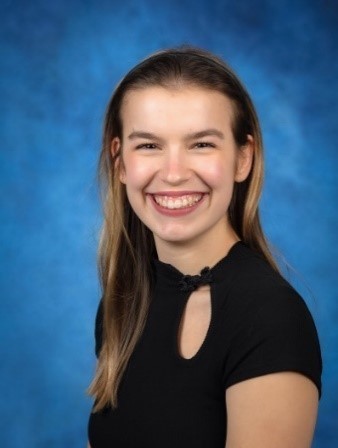 Anna Vande Krol, senior at Ridgefield High School
Senior Anna Vande Krol is Ridgefield High School's October Student of the Month. For the first time in its history, RHS has over 1,000 students. This means that the student of the month represents just one-tenth of one percent of the total student body. Anna's talents, hard work, kind ways, and positive attitude all contribute to her selection as this month's honoree. She is always striving to help other students and is a great leader. Anna has been involved in music and theater at RHS and has competed at the national level in the International Thespian Society. She is willing to work hard and has a very bright future. In addition to her performing arts talents, she is a great student with a 3.9 GPA. She hopes to study musical theater in college, and her dream is to attend the University of Michigan.
---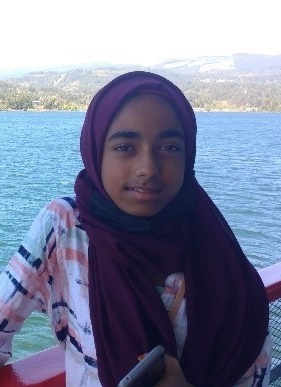 Sobia Siddiqua, 6th grader at Wisdom Ridge Academy
Being at a brand new school this year, sixth grader Sobia Siddiqua is Wisdom Ridge Academy's first ever Student of the Month! Sobia has embraced her online learning experience by effectively engaging with her curriculum, teachers, and peers. She has not only been self-motivated to complete her work, but has also consistently and enthusiastically participated in engagement and enrichment activities within her online learning platforms. Sobia was a unanimous recommendation by the WRA staff to be honored as the October Student of the Month.