The Ridgefield High School Theatre department is pleased to announce the triumphant return of live, in-person performances when they present D.W. Gregory's gripping drama Radium Girls beginning Oct. 28.
In 1926, radium was a miracle cure, Madame Curie an international celebrity, and luminous watches the latest rage–until the girls who painted them began to fall ill with a mysterious disease. The workers who used radium-based paint were ingesting it when they used their mouths to mold the fine-tipped brush points. By the time they realized their disturbing health issues likely had a common source, they had to fight for medical coverage and compensation—which came heartbreakingly late in their shortened lives.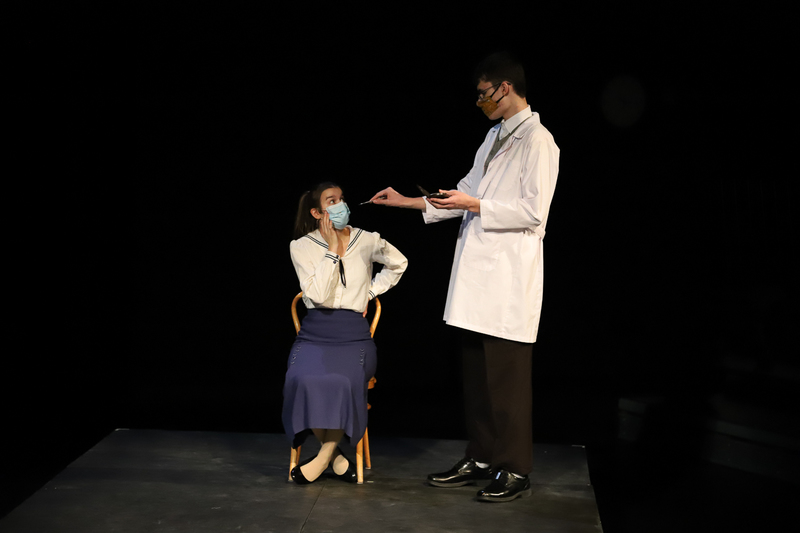 Inspired by a true story, Radium Girls traces the efforts of Grace Fryer, a dial painter, as she fights for her day in court. Her chief adversary is her former employer, Arthur Roeder, an idealistic man who cannot bring himself to believe that the same element that shrinks tumors could have anything to do with the terrifying rash of illnesses among his employees. As the case goes on, however, Grace finds herself battling not only with the U.S. Radium Corporation, but also with her own family and friends, who fear that her campaign for justice will backfire.
"We are so thrilled to be producing live theatre again after the last year and a half," said Kaitlyn Etter, Ridgefield High School's Theatre Arts Director. "I am proud of the resilience and creativity our students demonstrated during the hiatus, but there is nothing that can replicate the thrill and excitement of pulling off a successful stage production in front of a live audience. We can't wait to share Radium Girls with the Ridgefield community."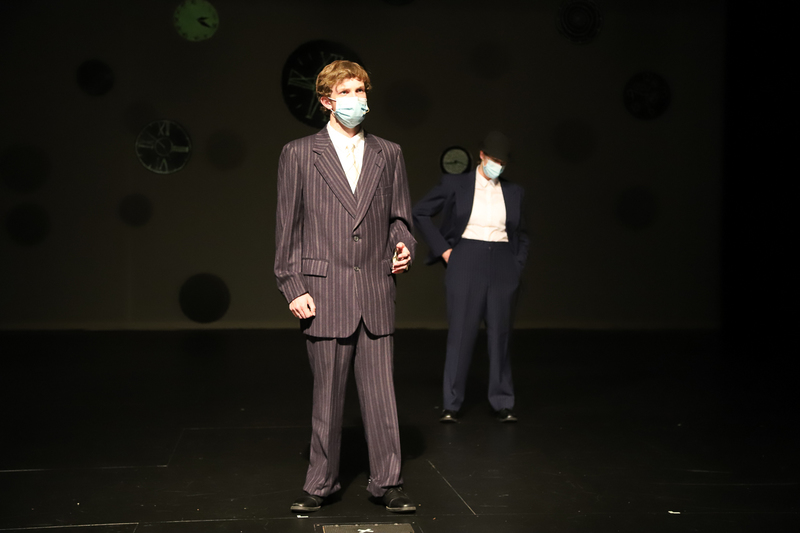 Etter selected the play for her Advanced Theatre class last year, where it generated intense student interest. With a large cast of 19 students and crew of 23 students, this is Ridgefield High School's first return to full-scale production with an in-person audience since the start of the pandemic. It was a welcome adjustment for the students to move from the challenges of streaming online productions to the excitement of live performance.
All performances begin at 7 p.m. The full list of performances is:
Thursday, October 28
Friday, October 29
Saturday, October 30
Thursday, November 4
Friday, November 5
Saturday, November 6
Tickets can be purchased online in advance, or in person on the day of the show. Tickets cost $12 for adults, $10 for students, and $7 with a valid ASB card. A limited number of VIP tickets are also available for $20 each. To purchase tickets online, please visit https://wa-ridgefield-lite.intouchreceipting.com/rhstheatre.
Actors will be masked during the performance to comply with COVID-19 mandates, and seating will be socially distanced. Families or groups can be seated together, but an empty seat is required between each group to allow for social distancing. Purchasing tickets in advance is recommended, as seating for each performance is limited. However, there will be multiple showtimes to accommodate attendance.