On December 14, Ridgefield School District officials recognized the December 2021 Employee and Students of the Month at the regular Board of Directors meeting. Congratulations to all of this month's honorees!
---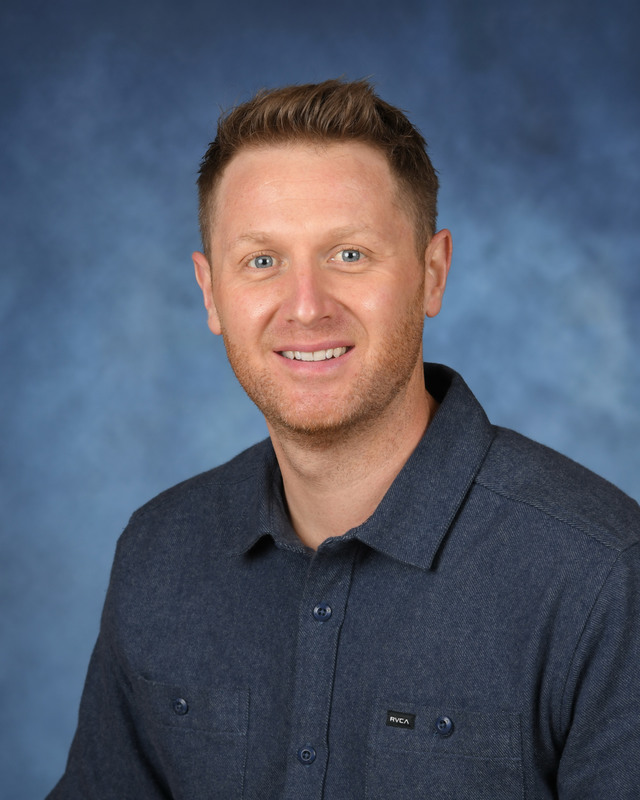 Employee of the Month – Justin Nelson, View Ridge Middle School
View Ridge Middle has many hard-working and dedicated teachers. The past year has proven this point with the many changes that have come our way. Some teachers, like Justin Nelson, have been asked to take on extra responsibilities and challenges and have done so without missing a beat. He picked up new curriculum mid-year without ever protesting or hesitating. His students would never know that he was asked to change subjects in order to help other teachers that needed to stay remote. Justin's classroom is a community where all students feel comfortable and welcome. He's a teacher that students want to talk to and they know he listens to them. We all know as adults that middle school can be some of the most challenging years emotionally. It takes a certain type of teacher to connect with students at this age and Justin is the perfect fit. He's able to joke and play around but also gets work done with his students. He's a memorable teacher for many of his students. Justin's positive energy and uplifting attitude are contagious in our school. He deserves to be the teacher of the month not only for his hard work, but also for his professional demeanor and rapport with his students.
---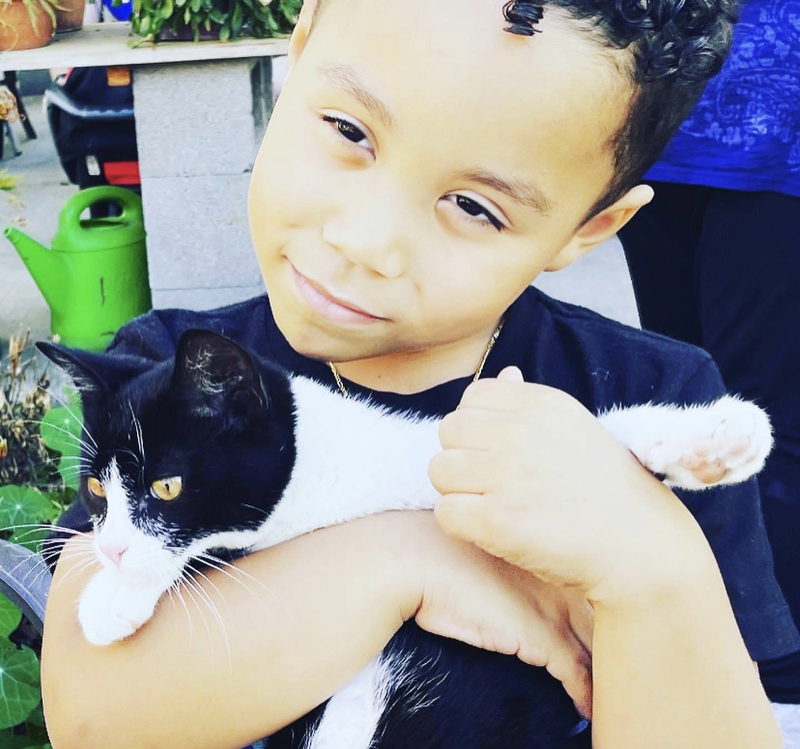 Early Learning Center – Maximus Wilfong, Pre-K
In life, the people we all enjoy being near are those who radiate joy wherever they are, and Max is definitely that student! He may not always love being in the spotlight, but each day Max adds enthusiasm in his own shy way for everything he does and always has a super positive attitude. He is a true joy. Max is very kind to others, always smiling in his own Max style and passes his happiness on to all of his classmates and teachers. It's easy to see that Max enjoys being playful and is always running in at full speed to greet his friends. He has classmates who wait ALL MORNING for his arrival. At last when he arrives, it's to a chorus of, "Max is here!" In class, he is bubbly and excited to learn. His passion for learning is contagious. The ELC believes every class needs a student just like him, and that is our reason for selecting Max for our Hash Brown Student of the Month.
---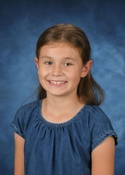 South Ridge Elementary School – Ava Kraayeveld, 4th Grade
Ava Kreyvaald is South Ridge's Student of the Month. Ava organizes a winter coat drive each year for the non-profit One Warm Coat. Ava collects hundreds of coats each year to donate. This began as a project when Ava was a 2nd grader here at South Ridge. Ava is kind to others, shows compassion, and is probably happiest not standing up in front of a room full of people. Ava is a quiet leader in 4th grade who models for others what it means to be Resilient, Respectful, and Responsible both in the classroom and in our community. Her big heart for others means children and adults living in difficult situations receive a warm coat to help them through the winter. We couldn't be more proud of how Ava represents South Ridge and Ridgefield with her acts of kindness.
---
Union Ridge Elementary School – Aayden Groth, 3rd Grade
Aayden Groth is a third grade student at Union Ridge Elementary School who has shown steady perseverance the past few years and his academic growth continues to be impressive. Aayden is often thinking of others and is always first to offer a helping hand. He is a positive role model in class and can be counted on to follow expectations and give 100 percent. He never gives up and pushes forward with a positive attitude. Aayden has made significant progress and continues to set goals as he challenges himself, showing just how resilient he can be. Mrs. Upton said, "Aayden is a true beam of sunshine" and that she is "inspired by his overall determination to succeed." Way to go Aayden!
---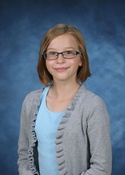 Sunset Ridge Intermediate School – Elizabeth Klaus, 5th Grade
Lizzy is an all around model student. Her kindness and respect towards others shines in both social and academic settings. She strives to do her best at all times and frequently helps her peers. She is a curious student and often extends the learning of the class with her inquisitive out-of-the-box thinking. Her enthusiasm for learning and positive outlook are a joy to be around.
---
View Ridge Middle School – Jorge Espinoza Moino, 8th Grade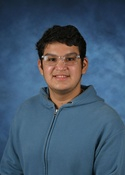 Jorge has been a wonderful role model to his peers as he has helped many new students become comfortable here at View Ridge. He was instrumental in assisting two new students from El Salvador. He worked tirelessly to help them transition from each class, to help translate when they were confused, and to be a friend who understands their language and culture. A positive influence and very polite, Jorge is always pleasant and courteous to all adults, even when he's being reminded of a rule. He is a hard worker with creative ideas and often puts in time after school to make sure his STEM designs and robots meet his high standards. He always has a smile on his face and is willing to share his work or thoughts with his class. He shows curiosity and kindness every day. Congratulations, Jorge, you truly deserve this recognition! We are proud to have you as a Heron!
---
Ridgefield High School – Acasia Hannah Barbaza, 12th Grade
Staff at Ridgefield High School were asked to answer a simple question when considering students for nomination for December Student of the Month: "Whose story inspires you?" Their answer? Hannah Barbaza. Hannah is a senior at Ridgefield High School, a member of the National Honor Society, Art Club, and Unite Ridgefield. She is described by teachers as a student who is "dedicated and committed to her academic studies." "Hannah inspires me every day to work harder as a teacher. She has an incredible work ethic and is a quiet inspiration to all of us." Hannah is a quiet leader. She engages her classmates in discussions and works to help everyone in the class better understand the learning targets. She challenges herself by taking a rigorous academic schedule, having taken four AP classes in the past, and taking four AP classes this year while maintaining a perfect 4.0 GPA. For enjoyment, Hannah plays viola and piano and volunteers for several community organizations. Hannah's journey to becoming a Spudder started out with her birth in the Philippines. The family then moved to Singapore. When Hannah was six, the family emigrated from Singapore to New Jersey. Finally, when Hannah was nine, the family moved to Ridgefield and Hannah became a Roadrunner in the 4th grade. After high school, Hannah plans to go to the University of Washington and major in biochemistry in preparation for medical school to eventually become a surgeon.
---
Wisdom Ridge Academy – James Springer, 2nd Grade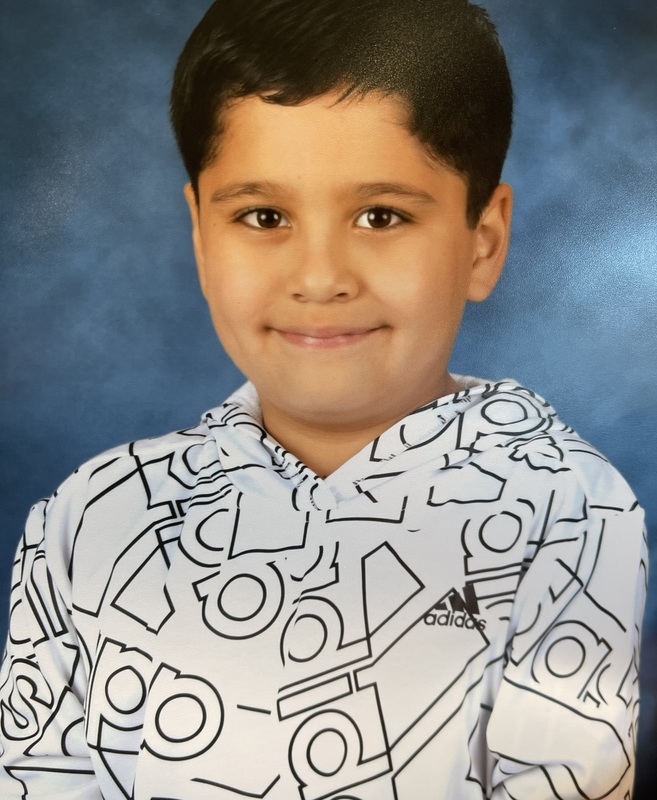 It has been such a joy to have James Springer as a student! He works very independently and has stayed on track or ahead in his pacing of every single subject, which is very impressive. He does an outstanding job on all his assignments and displays a high level of integrity in his work. James asks thoughtful questions during our meetings that show how he pays attention to details and is very invested in the quality of his work. We love to see all the hard work he is doing and celebrate his progress with him! We are so pleased that James is one of our students this year.