On April 12, Ridgefield School District officials recognized the April 2022 Employee and Students of the Month at the regular Board of Directors meeting. Congratulations to all of this month's honorees!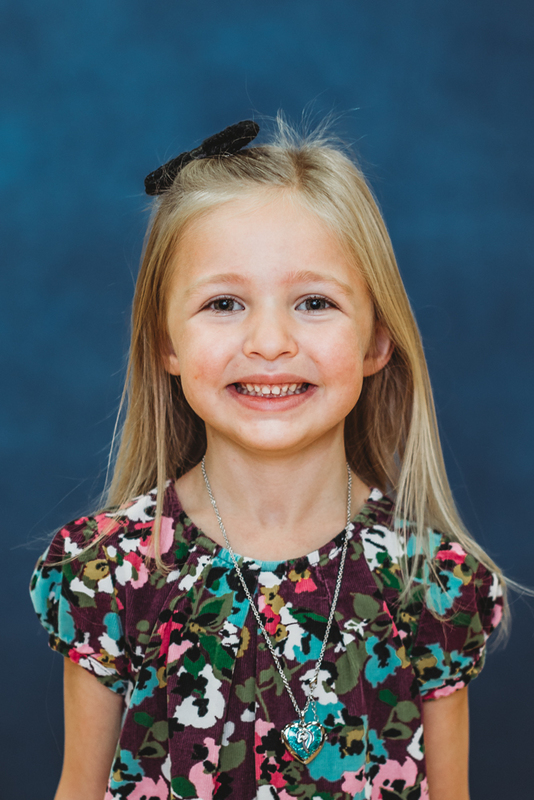 Early Learning Center - Brynn Schaefer, PreK
Brynn Schaefer is so kind to her peers and has taken some fellow ELC students under her wing. Brynn will lead them by the hand to help them follow classroom expectations. She sets a great example of what a Hash Brown does to be respectful, responsible, resilient, and kind. She's eager to greet everyone at the door in the morning and gives them each a personal welcome when they arrive. Brynn focuses on her work and is proud of each day's effort. She is often a quiet and consistent leader. She enjoys sharing her connections and stories with others. Her humor is infectious and she enjoys telling jokes and making friends happy. We can always count on Brynn to bring out the best in others and herself.
---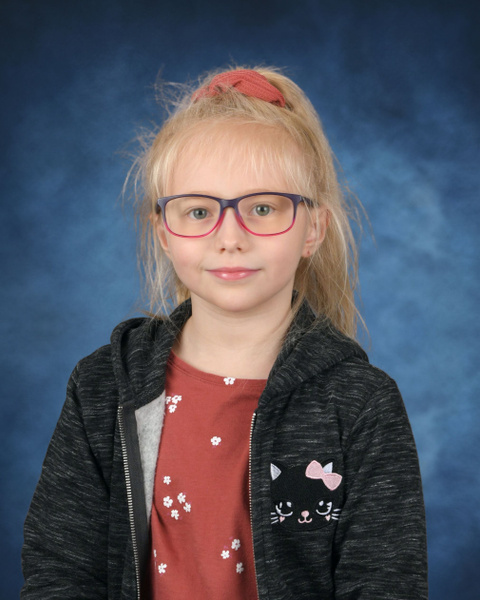 South Ridge Elementary School – Elliana Romine, 3rd Grade
Elliana Romine is a responsible, resilient, and reliable Roadrunner and it is a pleasure to have her at South Ridge. Elliana has the special skill of knowing when someone needs to be cheered up. She goes out of her way to ensure all students and staff feel welcome and appreciated. Whether she is telling her peers that they are great students, telling bus drivers they are hard workers, or telling her teachers she appreciates them, she is always making people smile. She has worked extremely hard and her academic skills have improved by leaps and bounds this year. We are so proud of Elliana for the way she makes others around her shine.
---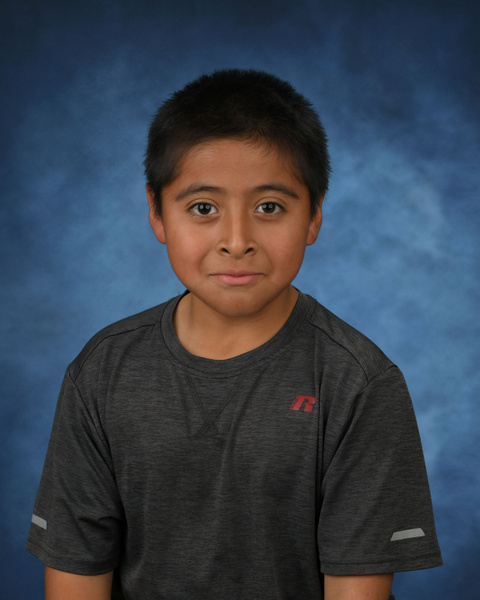 Union Ridge Elementary School – Yair Diaz Lopez, 4th Grade
In class, Yair Diaz Lopez is not only creative, but is also respectful and kind to both adults and peers. In his art classes, he is always trying his best and even applies the skills he is learning to his free art time. In P.E., Yair consistently plays fair and demonstrates good sportsmanship towards his teammates and opponents while ensuring everyone has a great time. He is kind to all students throughout the day. Yair gives his full effort at all times and demonstrates a love for being active.
---
Sunset Ridge Intermediate School – Faith Plourd, 6th Grade
Faith Plourd is a wonderful student who has been on an exceptional journey these past two years. Last year, she was often stressed and overwhelmed with remote learning. Fast forward to this year and the return of in-person learning, and Faith has found her groove and is gaining confidence and new skills every day. She is quick to ask for help and ask clarifying questions so that she can produce the best work possible. She has her own particular brand of communication and organization that makes her a delight and a favorite among staff. She always wants her friends to succeed and do their best work. On a regular basis, Faith arranges Zoom sessions with her friends to finish incomplete work and earn the best score possible for herself and her friends. She has even asked some of her teachers to Zoom with her to complete large projects. The days of frustration in a remote learning environment are far behind her now and Faith is on a new path of success and confidence.
---
View Ridge Middle School – River Leeling, 8th Grade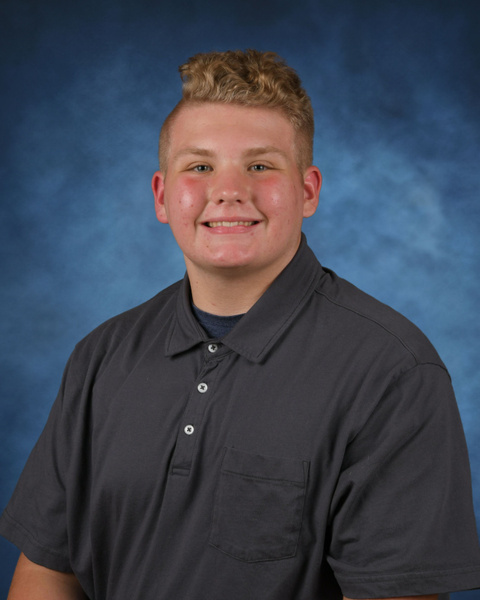 River Leeling is truly an example for his peers at View Ridge Middle School. River is an ASB Officer, band member, active in extracurricular activities and gives his best effort on assignments. River's positivity and enthusiasm are contagious and he treats everyone at View Ridge with respect and a positive attitude. His personality draws others in, which enhances his leadership abilities. He is creative, contributes insightful comments, and is an active participant in classroom discussions, quickly making connections between what he is learning in class, things he has observed, and current world events. When he has completed his class work, he can be found helping his classmates. Mr. Nelson, River's US History teacher, had this to say about him. "River is amazing. On any given day you can find River leading morning announcements, showing new students around the school, and spreading his positivity to all he crosses paths with. In the classroom, River completes his work on time and goes above and beyond with his critical thinking. River rarely asks, "what can I do now that I am done?" This is because River is usually helping other students. Having River in class makes each day more enjoyable and productive."
---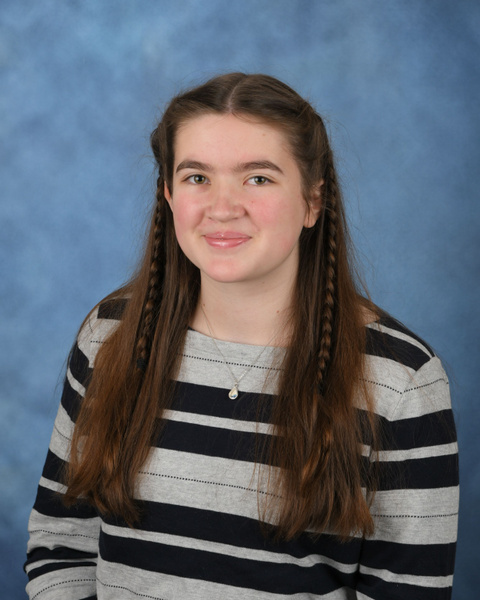 Wisdom Ridge Academy – Olivia Tasso, 10th Grade
Olivia Tasso is a shining star among our high school students at Wisdom Ridge Academy. Online learning presents challenges at times, and Olivia faces any issues or struggles with respect, composure, and resilience. Olivia selected honors and AP courses for the majority of her course load this year and has risen to the occasion while completing her learning fully online. Earlier this month her Honors World History instructor praised her strong work ethic stating "Olivia is not only highly intelligent and academically high achieving, she writes with exceptional clarity, substance, and insight. She is definitely the most skilled student I have encountered while working at Edmentum, by far, and in twenty years of teaching predominantly advanced/AP courses, I would put her in the top 3-5% of all students I've ever had the pleasure of working with." It is not easy to stand out academically in an online learning environment. It has been our pleasure this year to support her growth and success, and we are thankful to have her at Wisdom Ridge Academy.
---
Ridgefield High School – Wyatt Bartroff, 11th Grade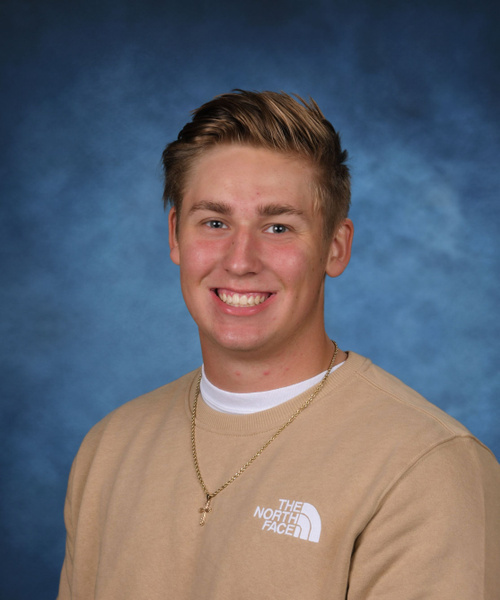 "Leads by example. A pure joy to be around. Tremendous work ethic. Team player." These are all phrases teachers used to describe Wyatt Bartroff. When asked why he thinks he was chosen by RHS staff for Student of the Month, Wyatt first shrugged off the question with a quick, "I'm not sure" but then he added, "I'm friendly and helpful to others, and I have an optimistic outlook." Wyatt's hard work and can-do attitude are evident in the classroom and on the athletic fields. Wyatt carries a 3.86 GPA and is a starter on the Spudder football and baseball teams. Wyatt hopes to get a scholarship to play football and study electrical engineering, business, or physical therapy at the University of Montana. Making the all-league offensive and defensive teams in football and hitting the go-ahead three-run dinger against River in the league championship game are among Wyatt's most memorable accomplishments as a Spudder. Wyatt is quick to recognize that others have contributed to his success along the way and he is grateful to his parents, teachers, and coaches for their help in making him the person he has become. Wyatt represents hundreds of other Spudders who work hard in and out of the classroom and his efforts and attitude have been recognized by the staff at RHS.
---
Employee of the Month – Corrina Hollister, Union Ridge Elementary School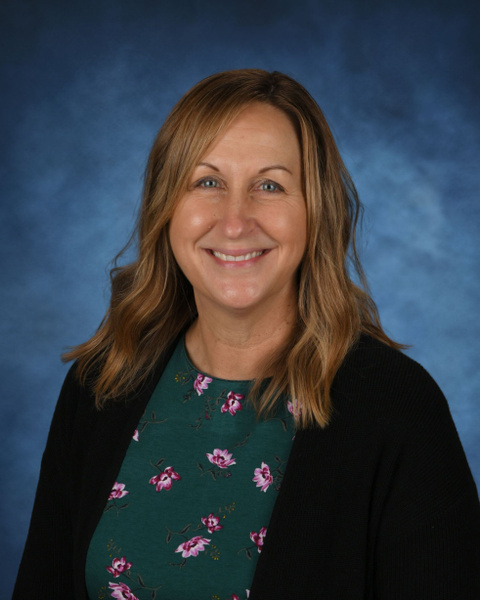 It's no surprise to anyone that Corrina Hollister is known as an outstanding and beloved teacher. Relatively new to Ridgefield School District, Corrina has quickly established herself as a strong and collaborative partner. She extends empathy to students who need extra patience and readily offers encouragement to families in supporting their children. When students were asked what they enjoy most about Mrs. Hollister they shared, "Mrs. Hollister sees what's in my heart, and then she meets me there. I know she loves me and I really know she cares because she always smiles when she reminds me that we're 'getting there' and 'we're going to do this together until it makes sense.'" Another student shared, "I never feel like it's bad to make a mistake, so I try harder because I know it's important to her and so are we. I am working on becoming stronger as a reader and it hasn't been very easy, but with her helping me, it doesn't seem so hard." Another student shared, "She sees everything that's going on in our classroom, even when she's doing small groups. Sometimes she just says she notices us doing kind things and it makes me feel proud on the inside. It makes me feel safe to be with her. Our classroom feels like home." Mrs. Hollister, your students, families, and colleagues are so proud of you!