Terry Currier (Class of '73) is a living legend and a titan of the Portland music scene. In fact, his contributions are so indelible that in 2017, Portland Mayor Ted Wheeler declared August 12 to be "Terry Currier Day," extolling Currier's "tireless, unrivaled support and assistance to all facets of the renowned and well-established Portland music community, including musicians, venues and events."
Among his many contributions and achievements, Currier co-founded the Oregon Music Hall of Fame, an institution that he himself was inducted into in 2008. He is credited with coining and popularizing the phrase "Keep Portland Weird" that has adorned countless bumper stickers and murals across the city. But arguably his most enduring legacy is Music Millennium, a deeply beloved record store on East Burnside that is often cited as the oldest continually-running record store throughout the Pacific Northwest.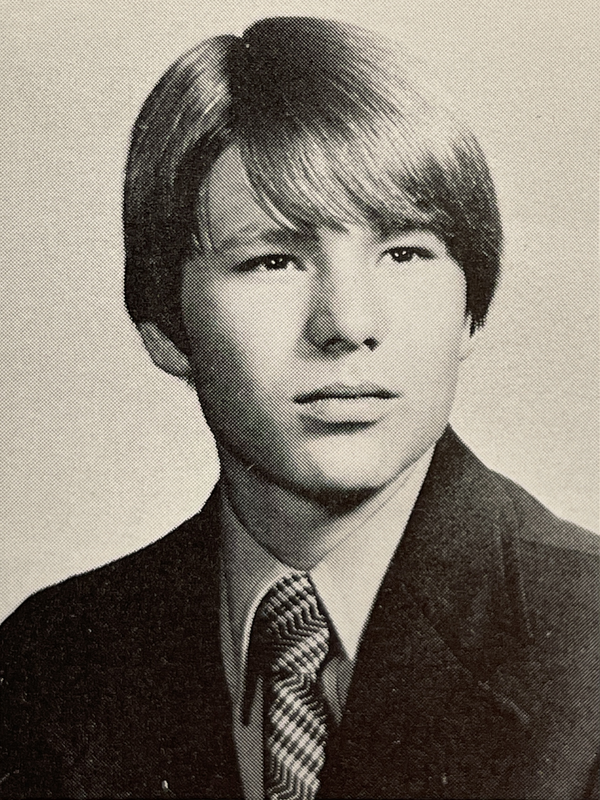 Currier always knew that he was always going to make a career out of music in some capacity. Starting from a young age, Currier studied violin performance using the Suzuki Method, an intensive mode of learning an instrument based on the principle that all children possess abilities that can be developed and enhanced through a nurturing environment. In fifth grade, he made the switch to clarinet—a move he says was prompted by too many months of "having to endure listening to bad violin players."
Needing to play catchup on his new instrument, Currier dove into the clarinet by taking summer classes in music theory and practicing for six hours each day. Driven by a desire to be the best musician he could be, he decided in high school that he wanted to go to college on a music performance scholarship.
While he was obviously driven by a deep love of music, Currier says that he was unfamiliar with the popular music of the late '60s and early '70s. "I was so wrapped up in my studies that the only music I listened to was what I was learning in band and music classes," Currier said. "All I could ever see myself doing was becoming a band director or playing in an orchestra."
An olive drab green 1966 Ford Mustang would forever change that trajectory. The classic car was Currier's first, and the fact that it had a radio in it opened up a whole new world of possibilities for the teenager. Tuning into local radio stations KISN and KVAN, Currier got his first taste of popular music.
In August just before the start of his senior year at RHS, Currier attended his first live concert—Leon Russell and the Shelter People at Memorial Coliseum. Just two weeks later, he applied for a job at D.J.'s Sound City, a new record and stereo equipment store in a soon-to-be opened shopping center at Jantzen Beach. Despite not having any experience, Currier was hired.
Right after starting his new job, he met and started dating a fellow employee who would soon introduce him to Music Millennium. At the time, the store was divided into separate sections for imports and domestic releases, exposing Currier to a literal world of new music to explore.
"Life for me magically changed right after I turned 17," Currier said. "I would get off work at nine, then rush over to Music Millennium three or four days per week and browse records until they closed at ten. I would flip through the bins reading album covers, and I ended up buying 665 new records within a year. Classical, jazz, country, rock… it didn't matter. If it was good, I would buy it."
As Currier's passion for live and recorded music grew, his plans of going to college for music performance faded. Currier kept working at D.J.'s for 12 years, eventually working his way up to management. He helped open new locations throughout the Pacific Northwest, and even worked as an assistant manager at the chain's Honolulu store for a year. His success at D.J.'s peaked with him serving as the company's chief record buyer.
In the early '80s, D.J.'s was sold to another chain of stores that was more focused on selling stereo systems and other music gear. Currier's passion was selling records, so he soon decided to move on. It was only natural that he would end up working at Music Millennium in management, eventually buying an ownership stake right before the store's 20th Anniversary celebration in 1989.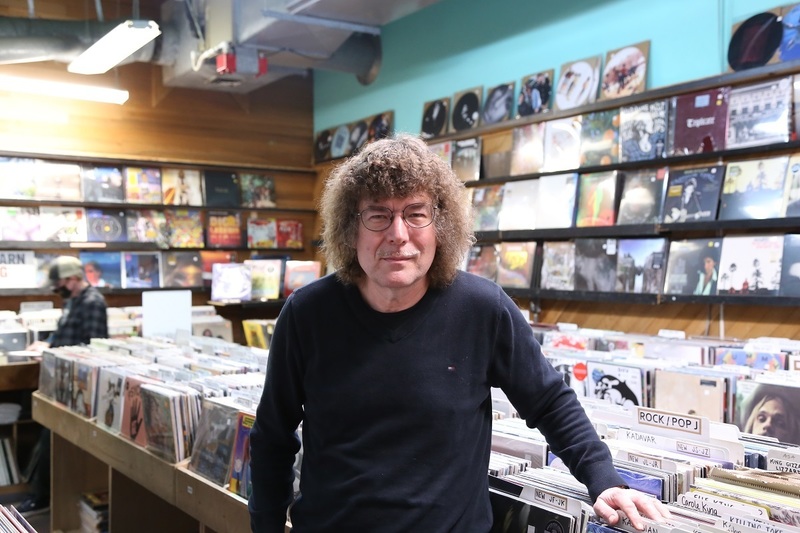 As part of the festivities, Currier came up with the idea of hosting 40 days of live in-store musical performances. The mini concerts proved so popular that they grew into a regular feature, and have now become an industry standard at independent record stores across the nation.
Currier's influence reaches far beyond the Pacific Northwest in other ways, too. In the early '90s, his feud with Garth Brooks would eventually lead to the creation of Record Store Day, a wildly popular, nationwide annual celebration of independent music stores.
In 1993, Garth Brooks and his record label were leading the charge to try and prevent retailers from selling used records, tapes, and CDs. Even though sales of used records were only a small fraction of Music Millennium's overall sales, it was the principle of it that motivated Currier. No one was going to tell him or any retailer what legal products they could or couldn't sell.
With reporters from the Wall Street Journal, People and Billboard magazines, plus camera crews and local reporters looking on, Currier fired up his grill and burned every copy of Brooks' music that had been on his store's shelves. He then took his protest to record stores up and down the West Coast, gathering crowds and reporters at every stop. By the time he got to Los Angeles a few weeks later, Brooks and the record companies had surrendered.
After his victory against the major record labels, Currier decided to form the Coalition of Independent Music Stores. "We needed to have a voice and a support group," Currier said. "Because of that group, we've been able to share ideas with other record stores and other marketplaces during changes in the industry—like when Napster came along."
Since then, two other industry coalitions formed, and in 2007, all three joined forces to start Record Store Day. Special vinyl and CD releases and various promotional products are made exclusively for the day, with participating stores on every continent except Antarctica.
Ten years after Record Store Day launched, the City of Portland officially showed its appreciation with their "Terry Currier Day" proclamation.
"It's been a whole surreal kind of feeling from the very beginning," Currier says of the honor. "I do what I do because I love what I do."