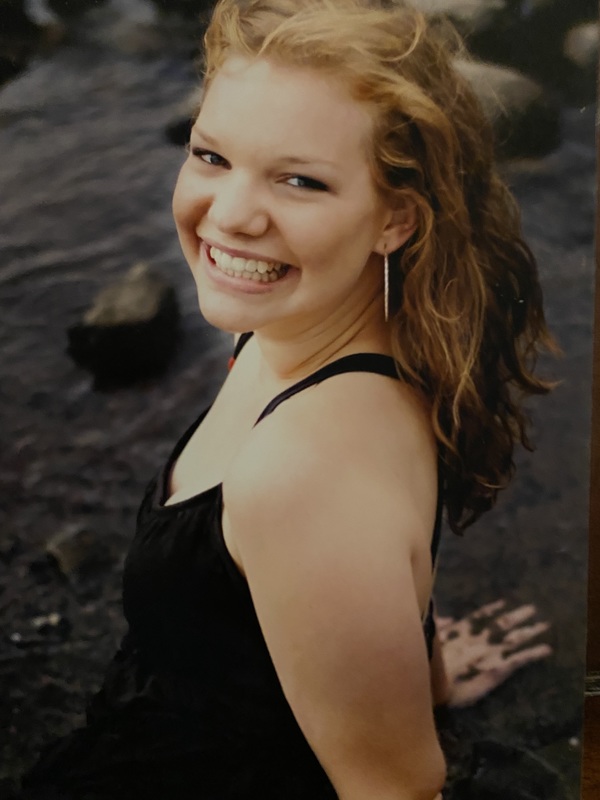 Tara Stonex has always been a high achiever with a deep and abiding love for animals. So it's no surprise to those who know her that the Class of 2008 alum would eventually graduate from not one, but two Ivy League colleges on her way to earning her Doctorate of Veterinary Medicine, or VMD. As a child growing up in Ridgefield, Stonex worked at the American Kennel Club and was involved in 4-H, showing her family's Brittanies, German Shorthaired Pointers, and Golden Retrievers in dog showing competitions. At school, she was on the Knowledge Bowl team in middle school and acted in a school play as a sophomore.
Stonex was also very active in athletics, playing volleyball as a freshman, running cross country as a junior and senior, and playing tennis all four years of her high school career. Despite her busy academic and professional life, Stonex still finds the time to stay active, having run a total of nine full marathons in recent years.
While attending RHS, Stonex started earning college credits through the Running Start program. She excelled academically, going on to become one of the valedictorians of her graduating class. Stonex knew that she wanted to become a veterinarian and had been sending out applications to a variety of schools throughout her senior year. Tara's tennis coach, Mako Hamilton, was instrumental in getting her to apply to Ivy League schools, convincing her that she was smart and capable enough to get accepted and thrive in such a prestigious learning environment.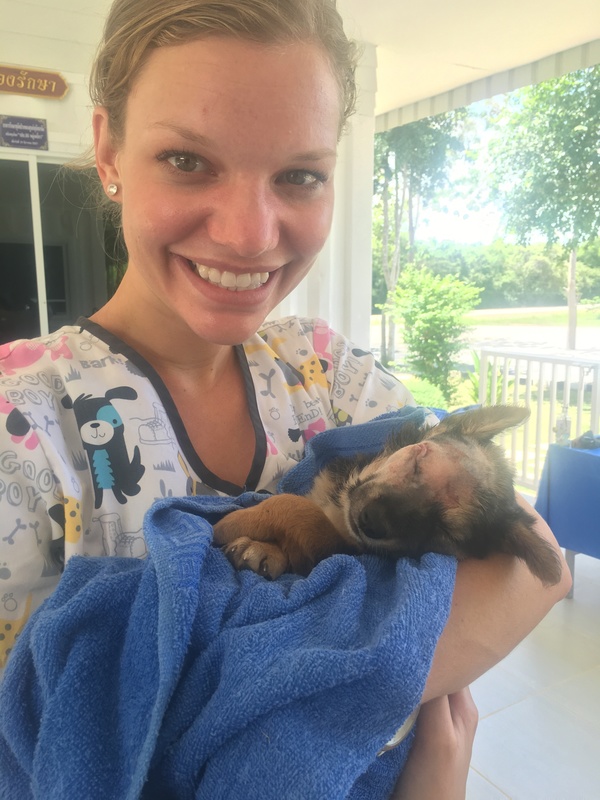 Tara's mom, Joy Stonex, is an assistant librarian at Union Ridge Elementary School who has worked for the district since Tara was in elementary school herself. One day, Joy made a surprise visit to the RHS campus while Tara was at tennis practice. As her mom approached the tennis courts, Tara could see that she was carrying an envelope and wearing a huge, knowing smile. "It was my acceptance letter to Cornell," Tara explained. "Because coach Hamilton encouraged me to apply to Ivy League Schools, my mom thought it would be a nice moment to come to tennis practice to share the good news with both of us right away. She was, of course, right about it being a nice moment that we'll always remember."
Stonex regards Cornell as having the best animal science program in the world and was rightfully overjoyed to have been accepted there. Applicants to Cornell don't just apply for admissions to the school, but rather, they must apply directly to their intended major. So it's a good thing Stonex knew exactly what she wanted to do.
Unsurprisingly, Stonex continued thriving while at Cornell. While being a full-time student, she also worked in the college's foreign exchange office and served as an officer in her sorority. Thanks in part to having college credits under her belt already through the Running Start program, Stonex graduated from Cornell a year early with a degree in Animal Sciences.
With a bachelor's degree to her credit, Stonex traveled to Cambodia to help staff a community health and agricultural development non-profit. Stonex's aunt and uncle had been there for 30 years doing missionary work, and it provided Tara with a chance to experience another part of the world while volunteering her skills and abilities to help people and animals in need. While in Cambodia, she helped run vaccine clinics, taught some English classes, worked on education projects, and provided basic care for chickens and other livestock.
"It was such a great experience," said Stonex. "While I never had the opportunity to study abroad, going on the volunteer trip to Cambodia and working with the Community Health and Agricultural Development program was very rewarding and educational."
After returning from Cambodia, Stonex went to yet another Ivy League School–the University of Penn–where she would earn her Doctorate of Veterinary Medicine in 2018. Since then, Stonex has stayed as busy as ever, going on two more service trips overseas. This time, she went to Thailand for spay and neuter clinics for cats and dogs.
Stonex has also rotated through two internship programs since completing her VMD. The first was in New York City at the Animal Medical Center, and the second in Miami at Animal Eye Guys, a facility that specializes in animal ocular disease.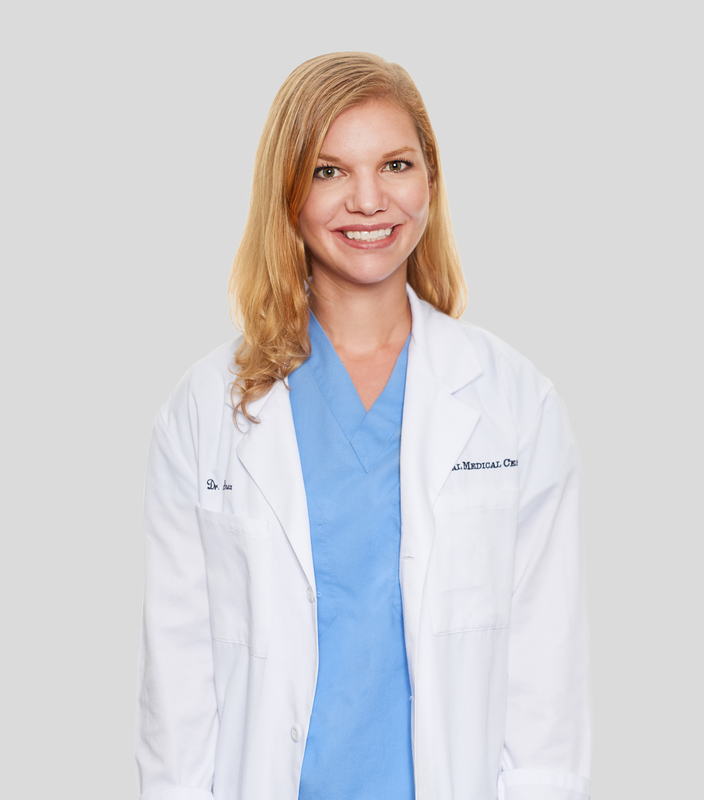 Stonex is currently an ophthalmology resident at the North Carolina State School of Veterinary Medicine. Once she's done with her training program, she's deciding whether she wants to go into private practice or continue working in academia. Regardless, she says that she is looking forward to having more time to pursue her passions and interests instead of having to constantly spend her time studying.
When asked for what advice she'd give to current and future Spudders, Stonex doesn't hesitate to draw from her own experiences. "If you want to go somewhere and try something big and exciting, you should definitely fill out that application," said Stonex. "You never know where you can go or where life will take you if you just put in the effort and believe in yourself."