\r\n
Austin Glenn, Pre-K
Early Learning Center
\r\n
Austin is an absolute joy to have in class, when arriving each day, he greets staff and asks how they are doing. He is the first to help peers when they are in need. He never complains about what he can't do. Instead, he takes on daily challenges and works to overcome them. He does not quit, give up, or become frustrated. He just keeps trying. Recently we worked together on a project he was struggling with. After a few moments of working together, he got it! I loved seeing the look on his face when he realized he had figured it out. His willingness to work through some of the tough stuff makes Austin a great example of perseverance! For all of these reasons and more, Austin is our May Hash Brown of the month. We are so proud of you!
\r\n
---
\r\n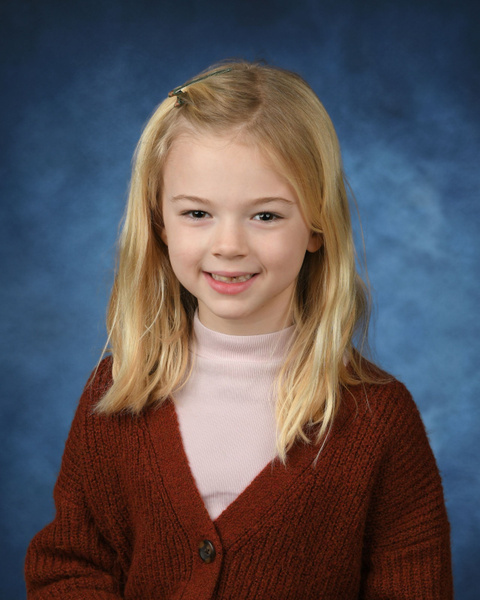 \r\n
Union Ridge Elementary School – Sage Curtis, Kindergarten
\r\n
Sage has earned this title because she demonstrates the Three Rs daily. Sage is Responsible. She follows classroom and schoolwide expectations. For example, she sits on the carpet ready to listen and learn without being asked. Sage sets a great example for her fellow students. She is respectful and uses whole body listening when friends are sharing their thoughts or when teachers are instructing. Sage thinks of others, is always aware of her classmates' feelings, and takes joy when her fellow classmates get their Tater Buck drawn and get to be the Student of the Week. Sage is a bucket filler, resilient, and demonstrates a growth mindset when learning new things. Sage perseveres when a challenge arrives and approaches new learning opportunities with excitement. Sage is a rock star Tater Tot, an absolute delight to teach, and adds a little bit of sparkle and fun wherever she goes.
\r\n
---
\r\n
\r\n
South Ridge Elementary School – Eleanor Chapin, 1st Grade
\r\n
Eleanor Chapin arrives in her classroom, ready and eager to learn each day. She exemplifies what it means to be a South Ridge Roadrunner. Eleanor is always kind, respectful, and helpful to others in her classroom. She is happy, positive, and encourages others. Her big smile lights up the room and she is always ready to share her joy with others. Eleanor is a focused and responsible learner when completing independent learning tasks and during whole group and small group instruction. She is always challenging herself to learn more and eager to take on any new learning challenge that is presented to her. Even when learning is challenging, Eleanor perseveres and demonstrates resilience with her "can do" positive attitude.
\r\n
---
\r\n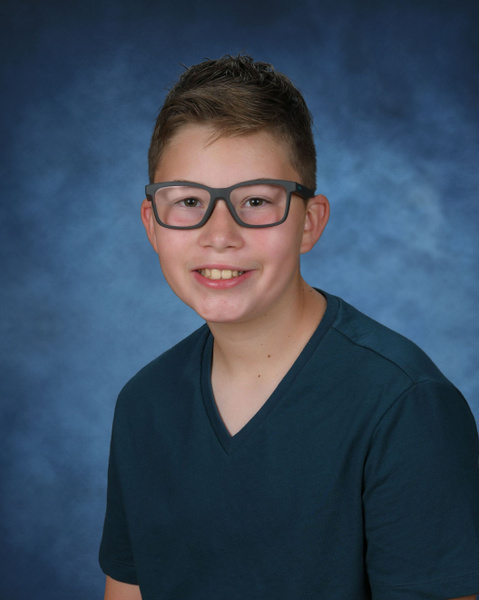 \r\n
Sunset Ridge Intermediate School – Oakley Lara, 6th Grade
\r\n
Oakley is the perfect example and embodiment of our 3 Rs in the way that he is consistently respectful, responsible, and resilient. Oakley could be one of Sunset Ridge's hardest working students. Every single day, he comes to school ready to learn with an amazing "I can do it!" attitude that he takes to every class. He is so kind and caring with his peers and is definitely a friend to everyone. Oakley's perseverance through hard work really distinguishes him amongst his classmates. He is always ready to get to work, but even beyond that, he wants his work to be the very best it can be, every time. Ask any teacher who knows Oakley and they will immediately beam with joy at having had him as a student. One of Oakley's strongest attributes is his ability to advocate for himself and his learning. If he has a question or feels a change to his learning plan needs to be made, he will speak up and articulate either the question or the need. Student self-advocacy is amazing, especially at this age. Oakley is an all-around wonderful, hardworking, thoughtful, positive student who definitely deserves this recognition.
\r\n
---
\r\n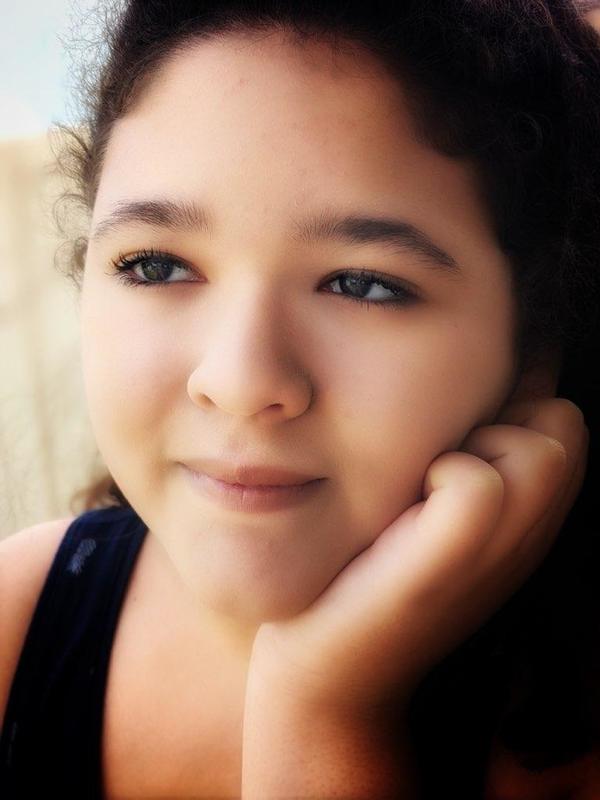 \r\n
Wisdom Ridge Academy – Kaelena Wheeler, 7th Grade
\r\n
Kaelena is a shining star. Whether writing original poetry, analyzing the differences between FDR and Hoover's domestic policies, or solving systems of linear equations, Kaelena sets the bar. As a seventh grader, Kaelena has not only challenged herself, but has kept up with ninth grade Algebra, has learned JavaScript programming, analyzed famous works of art, and written amazing essays, all online. What truly makes Kaelena even more remarkable is that she has become a star student all while dealing with circumstances beyond her control that keep her at home for her learning. Throughout this school year and her medical challenges, Kaelena has consistently kept her sense of humor up as strong as her grades. Every time we talk with Kaelena we are inspired. She is truly amazing and embodies what it means to be a resilient Wisdom Ridge Academy student!
\r\n
---
\r\n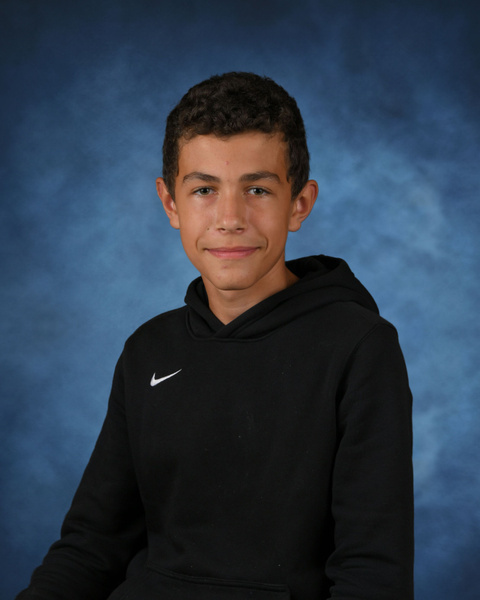 \r\n
View Ridge Middle School – Daniel Fabyanchuk, 8th Grade
\r\n
Daniel Fabyanchuk, or Danny to his friends and teachers, is an outstanding student who could go unnoticed because he is always doing what he is supposed to do. He is kind, very personable, and leads by example, always producing high quality work. By taking initiative on assignments and asking thoughtful questions that move collective learning forward, Danny is willing to work with anyone in the room. One of Danny's teachers said "Danny is not only a great learner and student, but also works very hard in our games and workouts with a great attitude. He asks great questions and participates respectfully in discussions and pushes himself to his best in all areas." Danny's teachers also agree that he is focused and ready every day, knows when to have fun and when to work hard, and that he has a great sense of humor that naturally brightens the room. He is a pleasure to have in the classroom and in our student body! We appreciate the positivity that Danny brings to the school as well as his ability to lead by example.
\r\n
---
\r\n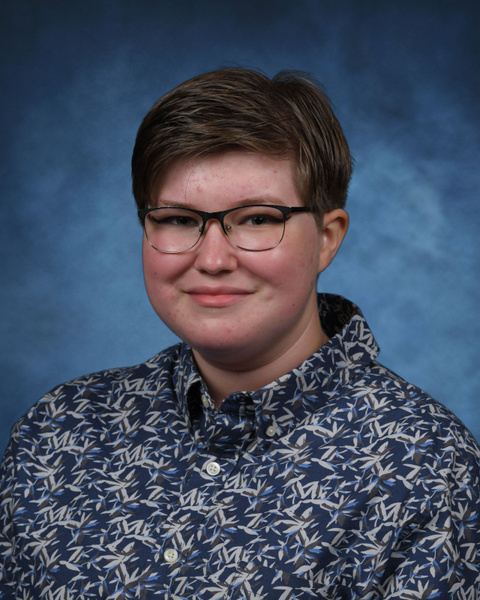 \r\n
Ridgefield High School – Abigail Brown, 12th Grade
\r\n
"Every once in a while, a teacher meets a student that leaves an impression that will last a lifetime. Abby is that student for me." "Abby brings her attitude and effort for every challenge she faces." "I am lucky to know Abby. She always takes initiative and I know I can trust her." "Abby has taken on the role of student leader on the Speech & Debate team and has blown away the competition." Those are the sentiments of four different staff members who nominated Abigail Brown for Ridgefield High School Student of the Month. Here is a little more about this well-deserving student. Abigail learned that life is hard when she was only 11 years old and her father passed away in a tragic accident. Through that experience, Abigail learned how to be strong and how to continue on. She gained a loving step-dad and stepbrother, and now has twin siblings. She understands pain, but also understands new beginnings and new opportunities. One of those new opportunities for Abigail is Speech & Debate at RHS. She "gave Speech & Debate a try" this year to see if she'd like it, and her coach put her on the Student Congress Team on her very first Speech & Debate competition to "kind of watch and learn." What did Abby do? She watched. And she learned. And, she won! And she hasn't stopped winning, earning a spot at the National Speech & Debate Tournament in June. After graduation this June, Abby is planning on studying Civil Engineering at Oregon State University, having already been awarded a $15,000 scholarship. Abigail Brown is the epitome of Respect, Responsibility, and Resiliency.
\r\n
---
\r\n
\r\n
Employee of the Month – Deborah Schwarz
\r\n
Debbie Schwarz has been a stalwart support for students and an unsung star at View Ridge Middle School for many years. Her patience, persistence, and connection with students stands out each day as she makes general education classes accessible and successful for each student. She demonstrates compassion for their struggles while maintaining high expectations for their learning. She has a gentle sense of humor that appreciates the unique nature of middle school kids and makes her a joy to work with for students and staff. A colleague recently observed that "Debbie is always willing to give extra effort and help her coworkers." Another said "our team of paras can always count on Debbie to make sure we all have the information and copies we need for any changes in routine." One teacher whose classroom Debbie works in shared that "she is self-guided and driven, always taking care of our students by instinct. Students request to sit next to her and she holds them to a high standard of work while helping them think through their thoughts aloud." She is one of our most professional staff who is driven by pride to do good work, and if she doesn't know something, she learns it. A teacher who knows her well says "she researches topics in order to have a deep understanding of them...so she is able to guide students in their learning. She makes it her personal responsibility to ensure student success." These exemplary attributes and efforts make Debbie a very deserving employee of the month.