Twice a week after school, the View Ridge Middle School track fills with girls walking, jogging, and running toward achieving their personal goals. The now-familiar scene is part of Ridgefield School District's community education class, "Girls Run the World." Teacher Anja Felton designed the class to empower girls by helping them build confidence and strength—both mentally and physically.
\r\n
Girls Run the World doesn't require that participants run, but they do have to keep moving. While the class does involve exercise, it also offers Ridgefield fifth-through-eighth graders a broader definition of health and fitness. \r\nBefore the students step on the track, they start in the classroom with an idea or activity that might help guide them toward positive change. Previous lessons have included nutrition, self-care, journaling, and the potential impacts of social media on self-esteem. Felton hopes the students will learn to feel good about themselves and how to handle stress and anxiety in healthy ways. "I want to give them more tools in their toolbox to deal with the things that impact girls this age," Felton said.
\r\n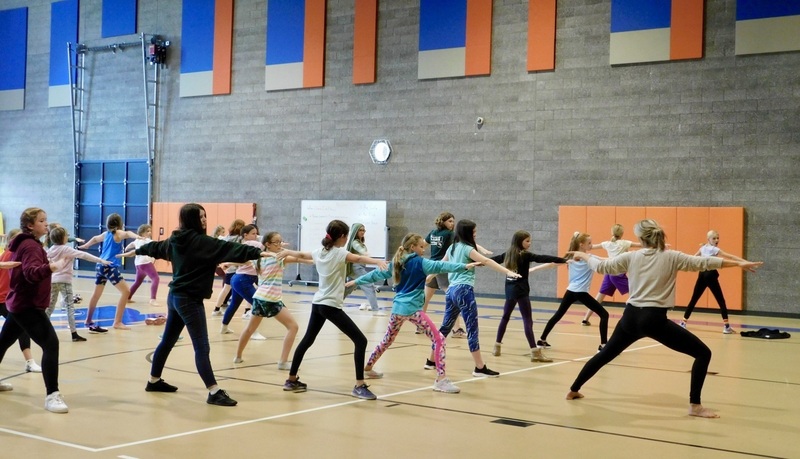 Today's class activity is yoga, led by Mandy DeBord of MK Elevate. The class is punctuated with giggles and off-balance wobbles as students work their way through a yoga flow. But when they close their eyes and breathe at the end, the students all seem to concentrate fully on DeBord's questions. "What do we want to get out of our run today? Are there positive thoughts that made you happy today?"
\r\n
Once out on the track, there is a momentary distraction when one of the girls finds a salamander. Seventh grader Olivia Bergeron lets the tiny creature walk across her hands. With a camera focusing on the salamander, it looks up, bright-eyed and alert. "Look, he's posing!" Bergeron says, delighted. A few girls take their new friend to the nearby grass so it won't get injured, then jog over to the starting line to join the rest of the group.
\r\n
Felton asks how many of them plan to walk today. A few hands go up. "Make sure you're not just sauntering," she reminds them. "Try to get your heart rate going."
\r\n
Most of the class decides to combine running and walking, and a few students want to run the entire time. It's not a competition, but rather about allowing students to be wherever they are on their personal fitness journeys and setting goals to improve from there. Felton reminds them to think about their goals as they walk or run. "Work toward those," she says, "so that at the end of class, you can feel good about what you've accomplished."
\r\n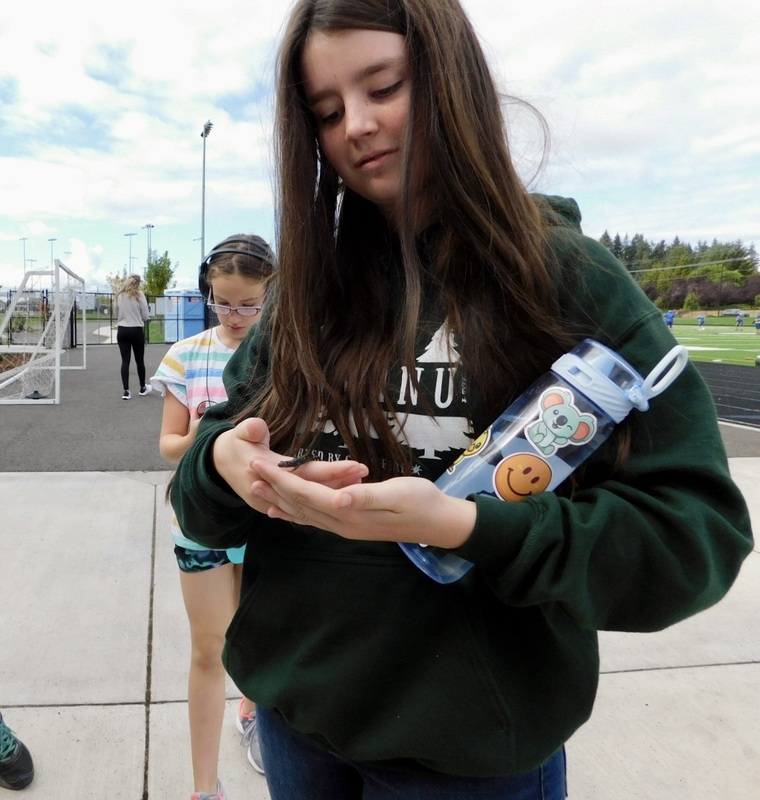 Felton started running cross country when she was about the same age as her students, and it has become a lifelong practice. "I really love running," she said, "and I want to share that with these girls." But she also wants them to know that it's not an all-or-nothing commitment. "Sometimes I run, and sometimes I don't. But I always feel better after I've gone for a run. And I want them to know what that's like."
\r\n
It seems that the students are well on their way. When they joined Girls Run the World, each student set a personal goal. Seventh grader Ciana Latocki has run races before and says she wants to win one someday.
\r\n
Seventh grader Juniper Estrada wants to be able to run three miles so she can take part in the Turkey Trot, the annual fundraising run/walk benefiting the Ridgefield Public Schools Foundation.
\r\n
So far, all of the girls are making progress toward their goals. "I did almost two miles today," Estrada said with a smile.
\r\n
As Felton walks the track, she explains to a few students how running has helped her in her own life. "It has helped me with anxiety and stress. You can feel better about yourself." And that really is the goal of the class, she says. "I want these girls to know how good it feels when you accomplish some running. I want them to feel good in their own skin."