On October 11, Ridgefield School District officials recognized the October 2022 Employee and Students of the Month at the regular Board of Directors meeting. Congratulations to all of this month's honorees!
\r\n
Employee of the Month
\r\n
\r\n
Aubree Beeks, Site Nurse at South Ridge Elementary School
Aubree Beeks is the site nurse for South Ridge Elementary and an absolute joy to work with. She shows kindness and compassion to every single student who shows up in her office. You would probably expect this from a nurse, but she also excels at building relationships with her frequent visitors. She knows who needs a hug and to talk about something in addition to the ice pack for the mystery injury, and who needs a firm word and boundary established before sending them back to class. Aubree is not easily flustered or caught off guard by the things kids tell her or the injuries that occur. As she says, "I used to work in the jail, so there isn't much that is going to surprise me." Aubree helps create a loving, welcoming, happy place for students and makes South Ridge a better place for everyone she has contact with each and every day.
\r\n
Students of the Month
\r\n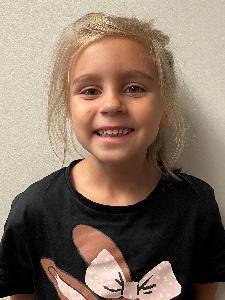 \r\n
Brynna Carver, Pre-K at the Early Learning Center
Brynna is always willing to help her teachers and friends, she uses great listening skills, and is a friend to everyone. Brynna is always willing to step in and do what is needed. She leads by quiet example. Brynna is the first to be a role model, often giving her classmates a friendly reminder as a support. When we asked her classmates what makes Brynna a good friend, they shared, "Because she always gives me rides on the tricycles! She always shares. She is my friend." Brynna is always kind to others, always has a smile and a kind word to say to everyone. She shows the other students how to walk in a straight line and always helps others.
\r\n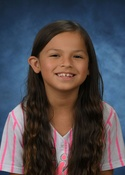 \r\n
Isabella Ibarra, 4th Grade at South Ridge Elementary School
Isabella Ibarra is one of the new students that South Ridge was lucky to have received from Union Ridge after the attendance boundary adjustments. Isabella is a hard worker who has easily adapted to her new school and peers. Her teacher said "I nominated Isabella because I can't imagine my class without her. She models grace, positivity, kindness, and the 3 Rs. I sat her next to a friend who needed some support to be successful and he is showing so much improvement in class!" It is not easy to move to a new school, but Isabella has quickly demonstrated that she represents what it means to be a Roadrunner and a Ridgefield student! All of the staff at South Ridge are so happy to have Isabella as a part of our school!
\r\n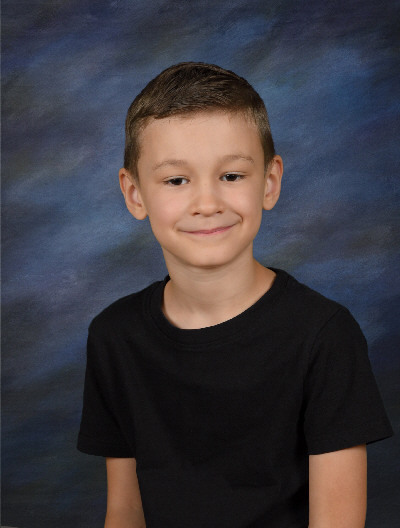 \r\n
Josiah Kuyarov, 4th Grade at Union Ridge Elementary School
Josiah Kuyarov is a model Tater Tot! Wherever you see him around school, he is consistently being respectful, responsible, and resilient. In the classroom, Josiah is always ready to learn. He takes the initiative to read the schedule or entrance directions and has his materials ready to go. That being said, he is also flexible and resilient when the schedule changes, which is greatly appreciated by his teachers. During lessons, he is attentive, participates regularly in classroom discussions, and listens respectfully when others are sharing. Josiah takes pride in his assignments, always taking the time to produce quality work. He is diligent about doing his classroom job every day, whether it's watering plants or taking down the lunch wagon. No matter the task, he's on it without needing a reminder. Josiah is a wonderful person who makes the environment better for everyone who is around him.
\r\n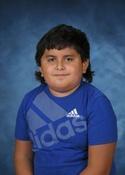 \r\n
Mateo Garcia, 6th Grade at Sunset Ridge Intermediate School
Mateo is the perfect example of the 3 R's that our school stands for. He is respectful, not only to teachers in our building, but also to everyone around him. He has a heart of gold and he will help anyone in need. He is resilient because he keeps trying until he succeeds. He never gives up and he always tries his hardest on every task placed before him. He is responsible with all of his assignments and he never has late work. Mateo is a pleasure to work with and an honor to know as a quality human being.
\r\n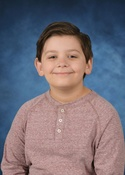 \r\n
Malikai Ikonomou, 6th Grade at Wisdom Ridge Academy
Like many students, Malikai found COVID and remote learning to be very challenging. He struggled to find his way in the world of Zoom, Google Classroom, break-out sessions, and all of the other new ways to learn from home, but he took those challenges and turned them into opportunities. Kai found that if he tackled the issues head on, he could do the work and continue with his learning. In fact, he found that he could learn more and challenge himself to higher levels than ever before. When remote learning ended, Kai remained an online learner by enrolling in Wisdom Ridge Academy and has continued to thrive. Kai's teacher had this to say: "Kai stands out for his unassuming type of brilliance in academics, and unwavering kindness toward his peers. Kai's work submissions are indicative of tremendous effort to be thorough and to make meaning of his learning. He does not cut corners, make excuses, or rush through his learning. Instead, he has an intrinsic understanding of the value in the learning process. Kai is a thoughtful contributor in discussions and projects during enrichment sessions. To top off all of these wonderful traits, Kai is a friend. His peers feel safe and accepted in his presence, and he has never been less than kind and gentle with his teammates." Kai's hopes and dreams are to become a chef and own his own restaurant.
\r\n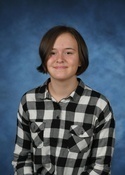 \r\n
August Hynning, 8th Grade at View Ridge Middle School
August Hynning is very deserving of this honor, having overcome so many struggles and still being at school each day, ready to work hard. Caring deeply about others and striving to make our school a better place each day is another characteristic of August. Mr. Nelson, August's History teacher, had this to say, "August is an amazing student to start the day with, being engaged with what we are doing, and always willing to share out and participate. August brings great energy and politeness to the class and leads by example. August also has an amazing reading voice and is always willing to help read aloud!" August gets along well with classmates, writes with humor and honesty, and also adds great value to the STEM design teams, participates in class discussions, and is always willing to help peers! August brings so much to our school as a whole and their energy, drive and humor make our school a better place!
\r\n
\r\n
Caige Sothern, 12th Grade at Ridgefield High School
Ridgefield High School is honored to have Caige Sothern as our first Student of the Month for the 2022-2023 school year. As one teacher wrote, Caige "is truly one of the most kind, inclusive, and hardworking humans I have ever had the privilege of knowing." And not just one teacher noted this. Time and again, staff members noted his quiet confidence, dependability, patience, genuineness, kind spirit and positive influence. Caige is an advocate for all students and makes every classroom a kinder, safer, and more accepting space. When asked about how he has learned to be such a respectful and aware teenager, Caige referenced his grandma, who always taught him to treat others as he would want to be treated, because you never know what someone else is going through. One of the areas where Caige really shines is in theater. From stage crew to costume to sound and stage manager, even taking a turn at directing a one-act last year, Caige has done it all. As Caige moves on from Ridgefield next year, he has hopes of becoming an art teacher. When asked why he'd like to pursue this, his response was fitting: "every art teacher I've met is kind and inclusive." Sounds like Caige meets that requirement, and then some, for his future career.