Football on October 9th: There will only be one game between La Center (Blended Team) and the 8th Grade Football Team at 4 pm.

Wrestling and Girls' Basketball will begin October 28th after school. You can register your student at any time now.

Time change for VRMS football at Huntington. The 8th grade game will begin at 3:45 and the 7th grade game will begin approximately 5:15 pm.

VRMS Football at Huntington on Thursday, Sept. 26th, will play at different times than usual. 8th Grade will play at 3:30, with 7th grade following at about 5 pm.

View Ridge Football Equipment sign out will be Thursday (Aug. 21) and Friday (Aug. 22) from 3:30 to 4:30 pm. Must be registered with physical on file to receive equipment.

Athletic Registration Night at RHS Tonight from 5 - 6 pm. If you need help registering for athletics, stop by.

View Ridge MS Track begins today after school and goes until 4:30.

All District Band Concert tonight at 7 pm in the RHS Performing Arts Center.

VRMS Team B's game has been cancelled. Teams B and C will practice after school.
Lost and Found is overflowing. Remind your child to check for lost items in the commons.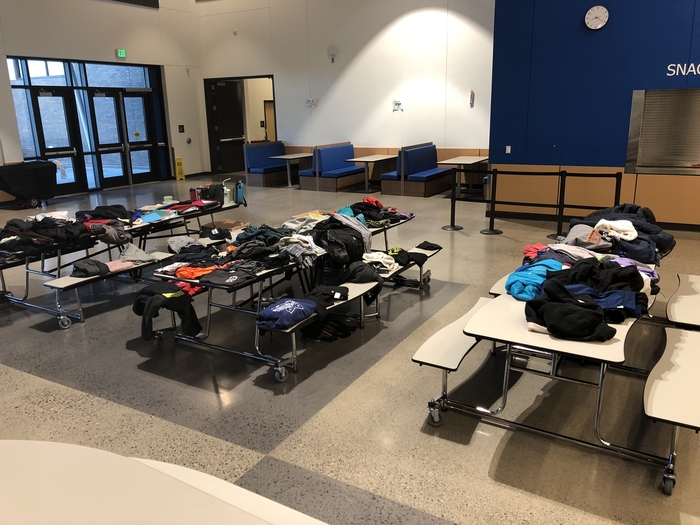 Changes to today's Athletic Schedule: *Orange Girls' Basketball Team will play at Home at 5 pm *Wrestling is at Henkle (White Salmon) at 4:30 pm
Congratulations to Kennadi J. and Zahara G. for being selected to participate in the annual Washington Music Educators Association Junior All-State bands, choirs and orchestra. They will join more than 570 other young performers in Vancouver for this gala event.

Halloween is tomorrow. Students and staff are asked to remember - No costumes, please.

Athletic Registration: If you tried registering your VR student for athletics, Wed. or Thurs., you should be able to do it now. We found out the system was down those two days. Thank you for your patience.

Athletic Team and Individual pictures will be taken right after school. Bring you uniform!
Students in Mr. Hankin's class use the design process to build compressed air rockets in their STEM Flight and Space unit.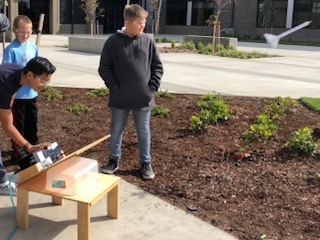 Time change for VR Volleyball games at Jemtegaard: Silver and Orange teams will play at 4 pm; 7th and 8th Grade Teams will both play at 5 pm.

VRMS Cross Country Team will not be competing at the Lake Sacajawea Meet on Wed. Sept. 9th. They will practice at VR instead.

Picture Day tomorrow at 10:00 am.
With help from many volunteers, the library is coming together.